Verizon rolls out Android 8.0 Oreo to the Samsung Galaxy Note 8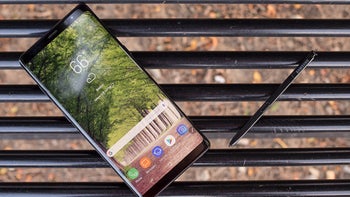 Although
Samsung promised to bring Android 8.0 Oreo
to
Galaxy Note 8
smartphones in the United States in 2-3 weeks, it appears that some carriers have already decided to push out the update.
AT&T was
the first US carrier
to roll out Android 8.0 Oreo for the
Galaxy Note 8
, and now it looks like Verizon is next. Reports coming from Verizon Galaxy Note owners suggest the Big Red has just started the Android 8.0 Oreo roll-out.
The carrier hasn't yet updated the phone's support page, but the size of the update (1GB+) somewhat confirms that this is indeed the highly-anticipated Android 8.0 Oreo update.
Along with Android 8.0 Oreo, Verizon might have included the
March security patch
as well. The only thing left for us to determine is what other changes the update brings into the mix. I guess we'll learn more about that once Verizon posts the full changelog.
Samsung Galaxy Note 8