Verizon reportedly offers to install apps on subscribers' phones at $1 to $2 a pop
25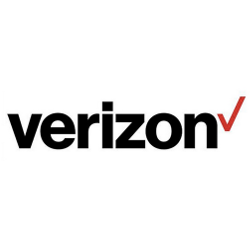 If you're a Verizon customer, your handset might become a target for companies willing to pay the carrier to have their apps loaded on Big Red's handsets at $1 to $2 a phone. According to a report published in
AdAge
, Verizon started approaching financial and retail firms late last year with this idea. At the pricing discussed, and with millions of phones potentially involved, this could turn into a big money maker for the nation's largest carrier.
Verizon has offered to pre-load these apps on Android phones only. Google allows carriers to customize Android while Apple has iOS locked down. The apps would be installed on new phones the first time that the handsets and software are activated. Verizon has 75 million postpaid accounts using smartphones, and 10 million new handsets are activated each quarter.
The apps being promoted with this campaign will see a huge surge in installations. But there is no guarantee that any of these apps will be opened by Verizon customers. One ad executive, who is not fond of Verizon's offer, says that there is nothing that prevents Big Red customers from deleting these apps without opening and activating them. And that is the risk that these businesses take when agreeing to sign up for Verizon's plan. Verizon could eventually promise companies that their apps will be targeted to certain demographics, but that is something not being offered right now.
"If you want to get a lot of downloads, verified, in a short period of time, it's great because it's baked right into the phone. It's a low threshold, low cost way to gain scale, but if you don't have a follow up strategy for engagement then you'll probably have a lot of waste."-Ad agency source
Before actually launching this program, Verizon needs to take into consideration the backlash it will have to face from subscribers who are already up in arms about the carrier's bloatware.
source:
AdAge