Verizon poised to sell the HTC Incredible?
This article contains unofficial information.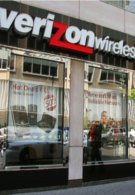 Remember that
surprise
that was expected to come along with the release of Verizon's version of the Nexus One? It could possibly be related to the
HTC Incredible
which is teetering ever so closely as it was recently discovered that Big Red potentially is waiting for the right time to give it the green lights. An individual posted a screen shot of Verizon's system over at Android Forums and it appears as though there are exactly 156,709 units that are on order – but it's being said that this is Verizon's way of saying that they have them in the warehouse and ready for shipment. The same person who leaked the screenshot goes on to say that they're no longer the property of the manufacturer, but instead, they're in the hands of Verizon – so it wouldn't be too surprising if Verizon does something drastic to place the spotlight back at them. It'll be interesting to see how things pan out if both the HTC Nexus One and Incredible are launched at the same time by Verizon Wireless.
HTC Incredible Preliminary Specifications
source:
Android Forums
via
Engadget