Verizon offering $100 off any Motorola 4G LTE phone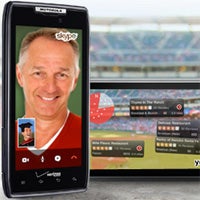 Verizon Wireless is kicking off summer with its Dads and Grads sale. The carrier is offering $100 off all Motorola 4G LTE smartphones via its website. The promotion runs though June 17th and also features free shipping.
As expected, in order to take advantage of this offer you need to sign a new 2-year commitment with big red. We reached out to a Verizon sales associate who told us that these prices are good for both new customers and existing customers who are eligible for an upgrade.
SUBSCRIBE TO OUR NEWSLETTER!