Verizon may be getting ready to have another go at its own app store or distribution
8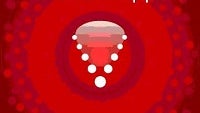 Are you a Verizon customer and remember when the carrier had its own app store? It was initially called V-Cast and was later renamed Verizon Apps. It had its hey-day before iTunes and Google Play changed the world. The tiny store that was Verizon Apps faded away, unable to compete with the cross carrier access that the mobile platform marketplaces provided.
A report from
The Information
noted a number of anonymous sources that Verizon was going to get back into the game with a new app store of sorts.
Verizon immediately denied it was doing any such thing, "been there, done that." However, Amir Efrati, who wrote the initial story called Verizon to task saying it was playing a semantics game. He contends that Big Red is not pursuing an app store in the traditional sense, but a cross platform app distribution channel while will incorporate a variety of "partners."
While it looks a bit like a "he said, she said," we are certain that Verizon is not interested in resurrecting an "app store" in the classic sense as it would have no chance in competing with Google Play, iTunes, Windows Phone Store, or even BlackBerry World.
source:
PCMag