Verizon led the wireless industry in television ad spending during December
4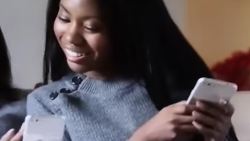 According to a partnership between Fierce Wireless and iSpot.tv, 20 wireless brands advertised on national television during the month of December. These brands created 114 ad spots, which cost $291 million to show on television. The spots were aired 55,446 times. Looking at the top five advertisers in the wireless industry during December, Verizon was number one, responsible for 31.4% of the wireless advertising aired last month.
The top ad on Verizon, which cost the company $19.6 million to air, featured quadruplets, the
Google Pixel
, no data overages and Verizon's 4-line plan with 20GB of shared data. Big Red ran 21 ads during the month, spending $91.4 million to run them 12,732 times. The networks where you were most likely to catch a Verizon ad were CBS, NBC and Fox. The spots appeared most on NFL Football, College Football and NBA Basketball telecasts.
Following Verizon, AT&T was next, spending $46.5 million on 18 ads that were seen a total of 7,701 times. The nation's second largest carrier spent its ad dollars on ESPN, CBS and ABC. AT&T's most run ad ($17.3 million) was the one that showed a customer walking into the door of an AT&T store as he tried to be cool after picking up his
Apple iPhone 7
. The third largest television spender last month was T-Mobile. The carrier spent $44.3 million on 14 spots. These ads ran 8,463 times on NFL Football, College Football and Law & Order: Special Victims Unit. T-Mobile's most run ad in December revealed how a family of four could get an $800 pre-paid gift card by switching to T-Mobile, and trading in their smartphones.
Sprint was the fourth largest television ad buyer in the wireless industry during December, with MetroPCS fifth. Sprint spent $44.2 million on 16 spots, including $18.6 million on one ad featuring former Verizon spokesman Paul, who spots a parallel between Sprint's service and the cost of a Christmas tree. Pre-paid carrier MetroPCS ponied up $23.7 million on ten spots during December. That includes the $8.8 million spent on its most played ad, "Sidelines." A man's life has changed because he can hang on the sidelines of a football game for free if he dresses as a mascot, and he can get 4G LTE service for his handset at a price of only $30 a month from MetroPCS.
Check out all of the top ads in the video slideshow. You probably have seen every single one.
source:
FierceWireless