Verizon is planning on implementing tiered data pricing in the coming months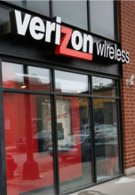 If you've been considering for some time on jumping aboard with service through Verizon Wireless, you might want to do it some time soon – especially if you're eying one of their many fantastic smartphones on their lineup.
According to the Wall Street Journal, the number one wireless carrier in the country is planning on implementing tiered data pricing some time in the coming months. Verizon's Chief Executive, Ivan Seidenberg, said that we can potentially see in the next four to six months a new form of tiered pricing. Now it's rather difficult to say if it's in regards to their upcoming LTE network, which is expected to go live by the end of the year, but it wouldn't surprise many people if it indeed has a lot to do with this new revelation.
When looking towards the competition, Seidenberg wasn't in agreement with how AT&T is setting their tiered data plans – going on to say that AT&T isn't valuing their data. It wouldn't surprise anyone at this point if 4G networks, that are becoming more prevalent, will become the major force in bringing forth tiered pricing – but we'll all see soon enough.
source:
Wall Street Journal