Verizon introducing 28 new markets to LTE; 11 markets getting LTE expansion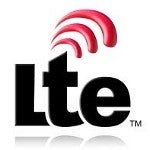 On May 17th,
Verizon Wireless will be adding LTE service to 28 new markets
. At the same time, 11 markets currently receiving LTE signals will be expanded in order to improve the service. After the work is completed, the carrier will have LTE supported in 258 markets in the U.S. giving it a large head start over other U.S. carriers. Verizon's 4G service will cover two-thirds of the U.S. after the latest additions.
140 new markets will be added to the Verizon LTE coverage map in the next 7 months
and by the end of the year, Verizon's LTE service will be available to customers in 400 markets covering more than 49 states. In comparison, AT&T currently has its LTE signal available in 28 markets, covering 74 million Americans. Sprint, while not yet offering LTE service,
has started selling LTE enabled phones
that will work on its LTE 4G pipeline once service is started.
For a list of the new LTE markets for Verizon, and the 11 markets receiving expanded service, click on the sourcelink.
BASKING RIDGE, NJ -Verizon Wireless, owner of the nation's largest 4G Long Term Evolution (LTE) network, today announced that it will bring the speed and capabilities of its 4G LTE network to 28 new markets and will expand the network in 11 additional markets on May 17. With the new and expanded markets, the Verizon Wireless LTE network will be available in 258 markets across the United States, covering more than two-thirds of the U.S. population.
In the next seven months, Verizon Wireless will bring its 4G LTE network to more than 140 new markets across the United States. By the end of 2012, the Verizon Wireless 4G LTE network will be available to customers in more than 400 markets, spanning 49 states.
"We continue to move forward with strengthening and expanding our 4G LTE network to offer customers the highest quality of wireless experience in the United States," said David Small, chief technical officer of Verizon Wireless. "Through steady investment in our network and continued collaboration with our partners, we are furthering the creation of innovative new products and solutions that are propelling our customers and our company into the future of mobile broadband communications."
On Thursday, May 17, Verizon Wireless will introduce its 4G LTE network in Houma/Thibodaux and Lake Charles, La.; Hyannis/Mid-Cape, Mass.; Benton Harbor/St. Joseph, Mich.; Biloxi/Gulfport/Pascagoula and Oxford, Miss.; Atlantic City/Toms River, N.J.; Dickinson and Williston, N.D.; Ashtabula, Bucyrus and Defiance, Ohio; Eugene/Springfield, Ore.; Lancaster, New Castle, Northern Cambria County, Oil City/Franklin, Somerset and York, Pa.; Myrtle Beach, S.C.; Mitchell, S.D.; Paris, Texas; Burlington/Northern, Vt.; Fredericksburg, Harrisonburg, Martinsville and Staunton/Waynesboro, Va.; and Sheridan, Wyo.
The company will also expand its 4G LTE network in Denver, Colo.; Dover, Del.; Fort Myers and Lakeland, Fla.; Hagerstown, Md.; Canton, Lima, Mansfield, Toledo and Youngstown/Warren, Ohio; and Erie, Pa.
4G LTE Devices, Solutions and Plans
Verizon Wireless offers the largest selection of 4G LTE devices, ranging from tablets, mobile hotspots, smartphones and more. The recently announced DROID INCREDIBLE 4G LTE by HTC, available in the coming weeks, enhances the customer experience through high-quality photo and audio capabilities. The blue DROID RAZR™ by Motorola will also be available in stores and online beginning May 17. With the expansion of the company's network, more people across the United States will be able to take advantage of the LTE speeds offered by the nation's fastest 4G network, enabling them to communicate faster and easier with family, friends and colleagues.
Verizon Wireless also recently introduced HomeFusion℠ Broadband, a solution that leverages the power and speed of the Verizon Wireless 4G LTE network to deliver high-speed, in-home Internet access for residential broadband, particularly in areas where Internet options are limited or are not currently available.
Details on available devices can be found at www.verizonwireless.com/4GLTE and information on plans and pricing is available at www.verizonwireless.com/plans.
4G LTE Speed
In real-world, fully loaded network environments, 4G LTE users should experience average data rates of 5 to 12 megabits per second (Mbps) on the downlink and 2 to 5 Mbps on the uplink. When customers travel outside of 4G LTE coverage areas, devices automatically connect to Verizon Wireless'3G network, where available, enabling customers to stay connected from coast to coast. Verizon Wireless' 3G network is the most reliable high-speed data network in the country and allows customers in 3G coverage areas who purchase 4G LTE devices today to take advantage of 4G LTE speeds when the faster network becomes available in their area or when they travel to areas already covered by Verizon Wireless' 4G LTE network.
4G LTE Markets
On May 17, the Verizon Wireless LTE 4G network will be available in 258 markets across the United States. Visit www.verizonwireless.com/lte for a full list of 4G LTE markets and additional information on the Verizon Wireless 4G LTE network. For street-level detail of coverage and more please visit www.verizonwireless.com/4GLTE.
About Verizon Wireless
Verizon Wireless operates the nation's largest 4G LTE network and largest, most reliable 3G network. The company serves 93.0 million retail customers, including 88.0 million retail postpaid customers. Headquartered in Basking Ridge, N.J., with 80,000 employees nationwide, Verizon Wireless is a joint venture of Verizon Communications (NYSE, NASDAQ: VZ) and Vodafone (LSE, NASDAQ: VOD). For more information, visit www.verizonwireless.com. To preview and request broadcast-quality video footage and high-resolution stills of Verizon Wireless operations, log on to the Verizon Wireless Multimedia Library at www.verizonwireless.com/multimedia.
####
source:
VerizonWireless