Verizon has busy November coming (Storm2, Curve2, Desire, Droid)
This article contains unofficial information.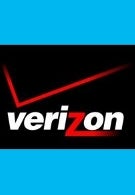 What a busy November for Verizon. According to our tipster, something big will be coming from Big Red on the 7th or the 8th of the month. Perhaps it is the HTC Desire/Hero which is a "with Google" Android device. That
means no Sense UI
. This looks to be Verizon's first Android powered model. Another huge event for the carrier will be the launch of the BlackBerry Storm2 9550. Our source tells us that the improvements are huge and that the change to the screen makes the Storm2 a legit iPhone challenger. As for first-gen Storm owners, the tipster confirmed our recent
report
that Verizon will send out a firmware update that will appear in the days before or after the launch of the Storm2. That is now being penciled in for the first or second week of November. With the final software for the sequel unit not yet approved, those
predictions
of a release on October 21st or 26th now appear to be incorrect (kudos to
Walt Mossberg
). Another BlackBerry that our source had a chance to preview was the Curve2, which he loves. He says it is longer than the original Curve with slightly bigger buttons, same sized screen, perfectly operating trackpad and much better quality in a thinner package.
Lastly, the tipster liked both the Motorola Droid and the HTC Desire/Hero. As far as the Droid is concerned, despite
releasing
the "I don't" ad campaign, he says that a lot of software issues might delay the launch. He had tested three Droid test units and each had its' own problem. He says that there is a push going on to get a final yes/no on the handset by this week so that production can begin immediately. The screen gets high marks from him for quality and responsiveness, but he says that the keyboard is terrible as it has small flat buttons with little spacing although they do respond well. The HTC Desire/Hero flies on the Verizon network and works as expected.
Verizon customers are going to end up looking like Linda Blair early next month, head spinning around, not sure which way to turn. It sounds like a very promising and exciting month coming up for Verizon.
RIM BlackBerry Storm2 9550 Specifications
|
Preview
RIM BlackBerry Curve2 8930 Preliminary Specifications
HTC Desire Specifications
Motorola Droid Preliminary Specifications
Thanks to our anonymous tipster!
If you have some interesting info that you'd like to share with us, feel free to
Tip Us!