Mossberg: Expect Storm2 in November for $200, Motoblur handy on CLIQ
This article contains unofficial information.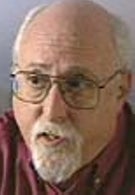 It's the New York Times vs. The Wall Street Journal. The former came out with a story on the BlackBerry Storm2 saying that Verizon would be launching the touchscreen phone this week. The latter has a story written by the Dean of America's tech journalists, Walter Mossberg, claiming that the device would be released in November at a price of $200 (with a 2 year contract, most likely). Mr. Mossberg noted the improved typing capabilities on the sequel although there are some questions about his review. His comment on the screen staying still, even when typing, goes against the videos we have seen of the new SurePress on the 9550. As you might recall, the piezo technology on the device allowed the screen to be still when the power was off and return to its clicking ways when power was turned on. Mr. Mossberg says that with the screen still, the typing now provides electronic feedback instead of tactile feedback. Again, this is news to us, especially after viewing the videos. Mossberg also was incorrect when he wrote as though the QWERTY keyboard in portrait was a new improvement for the Storm2. The first-gen model offered this after an earlier OS upgrade from RIM and Verizon. He lamented the lower memory on the new unit although he did not take into consideration the 16GB microSD card that Big Red is including with the 9550 which gives the new unit an advantage in memory over the first model. One place where the device fell short, he noted, was with the browser which he said was still not up to the level seen with mobile Safari, the Android browser and the one on the Pre.
As far as the Android powered Motorola CLIQ is concerned, Mossberg points out how the Motoblur UI consolidates all of your social networks to make it easy to access them. His tests showed that Motoblur worked well and was handy and his biggest complaint was with the physical QWERTY keyboard which he called cramped and hard to use. He especially didn't like the lack of space between the top of the QWERTY and the bottom of the screen, and on the bottom row he kept pressing the symbols key when he meant to type an M or an N. Overall, it was hard to gauge his impression of Motorola's first Android phone. he didn't really rave about it, but neither did he pan it.
RIM BlackBerry Storm2 9550 Preliminary Specifications
|
Preview
Motorola CLIQ Specifications
source:
AllThingsDigital
]