Verizon geared up to introduce new prepaid plans, ALLSET plans start at $45 for smartphones
12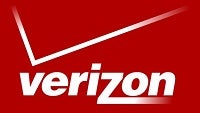 Beginning March 2nd, Big Red will roll out a new series of pre-paid rates called ALLSET. Geared specifically to smartphones and basic phones, these 3G plans are meant to provide affordability with no surprise overages or limits to data.
Starting at $45 per month, the ALLSET plans provide unlimited talk and text and include 500MB of data. If you have a feature phone, for $35, you can get 500 minutes, unlimited text and 500MB of data. For those that need more, that is where BRIDGE DATA comes into play.
BRIDGE DATA is a data add-on option. For example, you pick up the basic smartphone ALLSET plan, $45, but want extra data in addition to the 500MB included with the ALLSET. Another 500MB costs $5. 1GB is $10 and 3GB is $20.
That means you could have an ALLSET plan with unlimited talk and text, along with 3.5GB of data for $65. The cool thing is that the data does not expire every 30 days (only the 500MB option does). The 1GB and 3GB options have a shelf life of 90 days. So, that extra $20 option could conceivably be spread out over three months (assuming you do not use all the data).
You can buy up to two BRIDGE DATA extras within a single plan cycle. The data is used on a first-in, first-out basis. That means you could get up to 6.5GB of data, unlimited talk and text for $85. That is not a bad deal for people that prefer prepaid.
Mobile hotspot is a built in feature to the new ALLSET plans too. That will have appeal for students or people on the go (and on a strict budget). The only caveat is that the smartphones on Verizon's pre-paid schedule are all 3G/EV-DO devices, there is no 4G/LTE in sight. For LTE, you need to have a tablet or Mi-Fi device.
Thanks for the tip!