Verizon fined $7.4 million due to customer privacy violations
5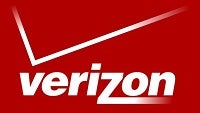 Way back in 2006, Verizon was using customer information to create targeted marketing campaigns. This in itself is nothing new. However, in an apparent break-down of following process guidelines, Big Red did not provide any notice to its customers, or that they had a right to opt out of the campaigns.
Fast forward to 2013, when the FCC learned of the violation, and it was Verizon itself that discovered the problem. By then, the targeted campaigns had reached or touched over 2 million Verizon customers since they began.
The FCC's Enforcement Bureau began an investigation into the matter and while Verizon did come forward with the information, the agreed upon fine is a record for the FCC as it relates to protecting customers' personal information, $7.4 million.
That is a hefty sum for what was really a technicality. It boiled down to an omission of including opt out notices in mailed bills. The result was probably a few extra catalogs and mailers in the mailbox. However, small the fine is compared to Big Red's bottom line, it is also meant to serve as an alarm to other companies to take notice. A multi-million-dollar fine could cripple a smaller marketer or company.
In addition to the fine, Verizon agreed to strengthen its processes, and to provide comprehensive information for customers about how to opt out such programs in their bills oer the next three years.
source:
Gigaom