Verizon expects Santa to deliver plenty of Apple iPhone X units for the holidays
13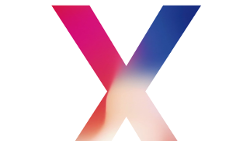 Even though there has been story after story about possible production delays for the
Apple iPhone X
, some now believe that Apple will indeed hit its 2017 internal target for building the tenth anniversary model. One company that is very bullish on the iPhone X happens to be Verizon Wireless, the nation's largest carrier. While Big Red admits that the
Apple iPhone 8
is not ringing the cash register as frequently as you would expect from a new iPhone model, the wireless operator is high on the iPhone X, expecting the premium model to sell very well this quarter.
Yesterday, Verizon noted that only 5.5% of its subscribers upgraded to a new phone during the three months that ran from July through September. That was down from the 6.3% of subscribers who upgraded during the third quarter last year. For the current quarter that takes us to the end of the year, Verizon expects good things from both the iPhone X and the recently launched
Pixel 2 XL
.
The good news is that Verizon says that carriers are going to battle each other for iPhone X sales which just might result in prices heading south once the phone launches on November 3rd. The 64GB iPhone X will be priced at $999 with the 256GB variant tagged at $1149. The model is the first iPhone to carry an OLED panel. It also offers an edge-to-edge screen, the A11 Bionic chipset, the new Portrait Lighting feature, the True Depth Camera and Face ID.
"As we get into the holiday season, some of those new devices come out, we think we'll see strong demand. And look if you're paying $1,000 for a new handset you're going to want that to be on a good network, so we're very confident that we'll get more than our fair share of that activity when it comes through in the fourth quarter."-Matt Ellis, CFO, Verizon Wireless
Yesterday, Verizon reported its third quarter earnings and
said that it added 274,000 new postpaid phone subscribers during the period
.
source:
BGR