Verizon drops Motorola DROID 2 and HTC Droid Incredible to $150 with contract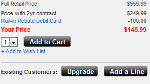 It is a fact of life these days in the cell phone industry that the initial price given to a handset doesn't last as long as it used to. As soon as a model is launched, the clock starts ticking and before you know it, a more updated version is being readied for release and the original model has its price cut. This is what is happening now at Verizon as Big Red takes the scissor and cuts the price of the Motorola DROID 2 and the HTC Droid Incredible.
Both models have been reduced on Big Red's web site to $149.99 after rebate and a signed 2 year contract, while the Motorola DROID 2 Global is the recipient of the older models previous price tag of $199.99 after rebate and a signed two year pact. The new handset has both CDMA and GSM connectivity to allow for global roaming making it a world phone.
Meanwhile, the Motorola DROID X is bucking the trend. Older than the DROID 2, the supersized Verizon flagship phone will be sticking at the $199.99 price through December, according to some leaked Verizon documents. That would suggest that there is still some strong demand for the model with the 4.3 inch display, especially now that the unit sports Android 2.2 and Adobe Flash.
Still topping the Android charts at Verizon is the out of this world Motorola DROID 2 R2-D2 version. Priced at $250 after rebate and a 2 year contract, the limited edition now is available at a $100 premium to the ordinary DROID 2 which should keep sales restricted to the most die-hard Star Wars fans.
source:
Verizon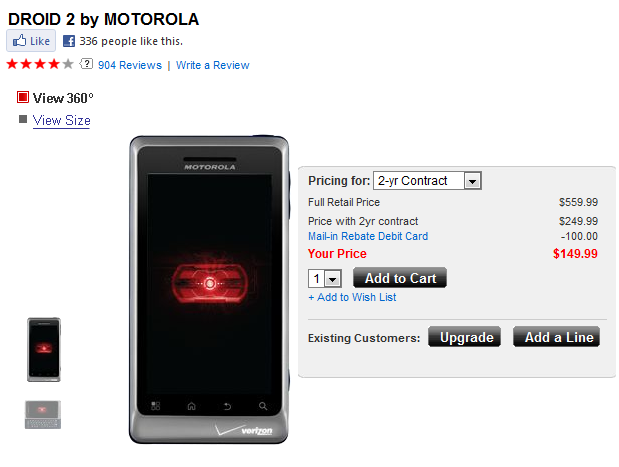 Recommended Stories