Verizon closes on purchase of some U.S. Cellular assets, including A Block spectrum
2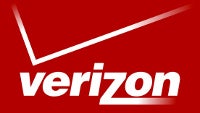 On Friday, Verizon Wireless closed its purchase of some assets purchased from U.S.Cellular. The assets are located in a rural area of Missouri and will increase Big Red's exposure south of St. Louis to Ste. Genevieve, St. Francois, and Washington counties. Besides obtaining U.S. Cellular's customers and CDMA operations in the area, Verizon also gobbles up some A Block spectrum that belonged to U.S. Cellular. The Missouri-13 25MHz Cellular A Block license is transferred over to the nation's largest carrier as part of the deal.
The purchase by Verizon covers U.S. Cellular customers in an area of 1700 square miles and includes a population of 110,000 people. Verizon will use the U.S. Cellular name at first to provide service to the customers acquired in the transaction. Once the integration of the acquired properties has been completed, and these customers have 4G LTE coverage,Verizon will switch to its brand. This is expected to take place in mid-2014.
Verizon's 4G LTE signal now covers 97% of the U.S. population, reaching over 500 markets. The company has invested $80 billion to date to roll out and expand its LTE pipeline.
source:
Verizon
via
PhoneScoop