Verizon clarifies "diagnostic tool" capabilities in the LG Revolution
8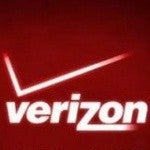 We
reported yesterday
that the latest update to the
LG Revolution
included a somewhat suspicious "Verizon Diagnostics Tool". The idea behind the tool is so that a customer service rep can take remote control of your phone while you are on the line, to get the necessary information to try and trouble-shoot whatever problems is being reported.
After the privacy brouhaha of the
Carrier IQ scandal
, users are rightly suspicious of new software that provides remote data gather abilities to a network carrier, and word of the new app spread quickly across the web. Today Verizon has clarified what the app can and cannot do. In a statement to Android Central they stated that the app doesn't collect information in the background when it's not work, specifically that "no personal data like keystrokes or web history, location, etc., is logged or saved."
Of course we don't expect developers to take Verizon at their word – they will undoubtedly peak under the virtual hood to see what the app is doing and what it can collect – but in all honesty that's another layer of protection for you, the consumer. If Verizon is doing anything unsavory with the app we'll hear about it very soon. Otherwise, an app that can help aid users during a tech support call is probably a good thing for most users.
It looks like Verizon was aware of the potential privacy pitfalls of this (we imagine the Carrier IQ scandal is still fresh in their minds), and it appears as though LG Revolution owners have little to be concerned about regarding the new app and privacy.
source:
Android Central