Verizon's update for the LG Revolution adds remote diagnostics feature
5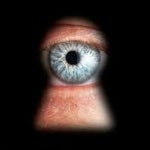 Would you trust a carrier enough to let them
get inside your phone
if you had a technical issue with it? That is the major question at hand after Verizon announced that the new update for the LG Revolution will include a feature called "Verizon Remote Diagnostics". What this does is to allow, with your permission of course, a technician to
remotely take over your device
to troubleshoot the unit. Will LG Revolution owners see it as a possible tool for gathering information or as a way to see who has rooted their phone? And will Big Red be adding this feature to future updates for other models? These answers will be coming in the future, but for now it is just the LG Revolution that will have this feature.
The main focus though, will be on the remote diagnostics feature. If you own the LG Revolution,
does this alarm you?
And for other smartphone owners, would you trust the carriers to take a peek and takeover your handset only with you permission? Is this too similar to
the Carrier IQ "scandal"
and is just a ruse to get inside your phone? Let us know what you're thinking by leaving your comments in the box below!
source:
Verizon
via
AndroidCentral