Verizon branded HTC One (M8) to receive Android 6.0 update starting March 7th (T-Mobile, too)
4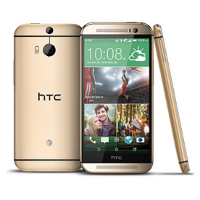 For Verizon customers sporting the
HTC One (M8)
, this weekend cannot end fast enough. Yes, that is unusual since most of us like to enjoy a leisurely couple of days in order to recharge and have fun. But a tweet from HTC executive Mo Versi reveals that technical approval has been received from Verizon for the HTC One (M8)'s Android 6.0 update. Versi's tweet says that the update will start this coming Monday, March 7th. So once this weekend ends, the updating begins.
The HTC One (M8) was released nearly two-years ago with Android 4.4 pre-installed. Since then, it has received updates to Android 4.4.3 and Android 5.0.
Android 6.0 will bring to the phone
Doze
. This puts the device into a sleep state when it has been inactive for a long period of time. Apps stop running in the background, standby life is increased and overall battery life is improved. Also part of the update,
Google Now On Tap
offers contextual search results based on the content posted on your screen at the time of your search. And app permissions can be granted on a feature-by-feature basis after the update is installed.
Before downloading and installing the update, make sure that you are connected to a Wi-Fi network. If you don't have access to Wi-Fi, you will need a strong Verizon signal. And double check to make sure that your battery is fully charged.
Lastly, keep in mind that the update is sent out in waves. If you don't receive it on Monday, don't panic. The update will make it to your HTC One (M8) in due time.
Versi has also sent out a similar tweet to announce that technical approval has been received from T-Mobile for the HTC One (M8) to receive Android 6.0. This update will also start rolling out on Monday, March 7th.
source:
@moversi (1)
(
2
) via
AndroidCentral(1)
, (
2
)