Verizon becomes first US carrier to offer roaming in Cuba
4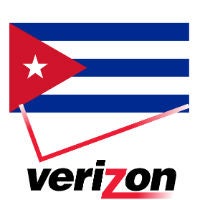 The relationship between the US and Cuba has had a long and troubled history, but as diplomatic relations have resumed and Americans can legally visit the country, there are some smaller issues that need sorting out. The first of those is how Americans will be able to use their cellphones in Cuba, and Verizon has become the first carrier to have an answer for that.
Verizon announced today that customers are finally allowed to pay (a lot) for the privilege of using their cellphone in Cuba. This makes Verizon the first US carrier to do so. But, we would suggest that you might want to find another option if you're planning a trip, because Verizon will be charging $2.99 per minute for calls and $2.05 per megabyte of data. Text messages will be the standard international rate.
Of course, there is another catch for Verizon customers, because Cuba's cellular networks are GSM 900-only, and the vast majority of Verizon phones only have CDMA backup for LTE. This means you'll only be able to roam in Cuba if you have what Verizon calls a "World Device", which are phones that have a GSM radio. The roster of compatible phones has grown recently, since manufacturers have stopped making specialized devices for Verizon, so many newer phones fit the bill, including iPhone, Galaxy, Moto DROIDs and more.
Once you've got a compatible device, and your International Travel pay-as-you-go plan, you'll be all set.