Verizon announces new phones, not the cool ones
20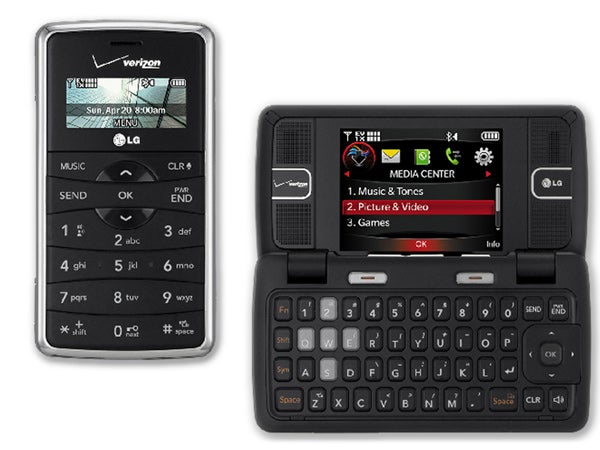 Today Verizon Wireless officially announced five "new" phones: LG enV2, BlackBerry Curve, XV6900 Touch, Moto Q9c and Samsung Alias.
As you know from our numerous rumors, the
LG enV2
(previously known as the VX9100) is the slimmer and more contemporary looking successor of the popular phone. It also is a side-opening clamshell with a small display and a keypad on the front and full QWERTY and landscape QVGA on the inside. enV2 will be available in April, for $130 with a contract and after rebates, either in Maroon or Black color.
LG enV2
Specifications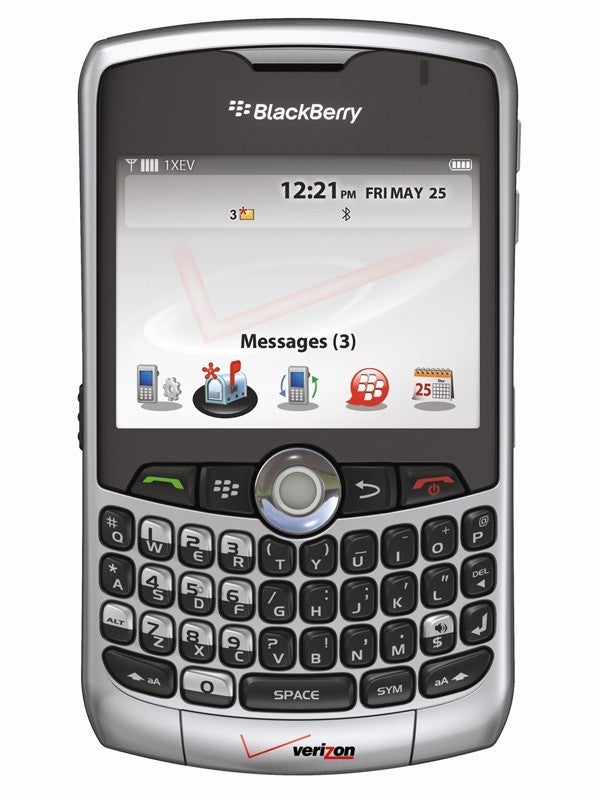 The
BlackBerry Curve 8330
is expected to launch on Sprint's network on April 16th, but the Verizon release will follow in May, at a price of $270 after $50 mail-in rebate and signing of a two-year contract. The 8330 has an identical design to the GSM variants of the Curve, which are available with both AT&T and T-Mobile. It has QVGA landscape display, QWERTY keyboard, 2-megapixel camera, 3.5mm headphone jack, microSD slot, and HTML browser.
BlackBerry Curve 8330
Specifications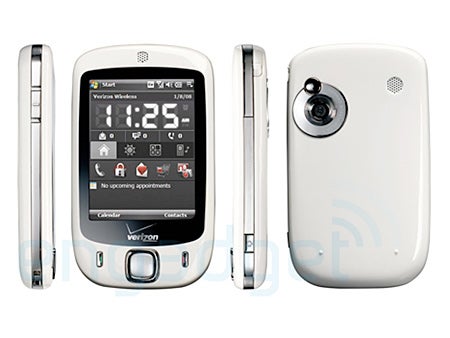 Verizon Wireless XV6900
is the boring name of the otherwise cool HTC Touch CDMA. Coming in April, it will be available in a new White color, which is the only new thing when compared to the Sprint's variant, which was released a few months ago. It is a slim Windows Mobile 6 Professional smartphone with 2.8" flat QVGA display, EV-DO and GPS.
Verizon Wireless XV6900
Specifications
|
Review
The last two phones announced today are the
Motorola Q9c
and the
Samsung Alias
. The information on the Q9c was revealed back in August, pointing out that this was the business variant of the Q9m. For $250 (after $50 MIR), it will make use of the GPS chip, with VZNavigator preloaded. Samsung Alias has been available since the beginning of the
month
, so we don't really see a reason for announcing it now.
Motorola Q9c
Specifications
|
Review
Samsung Alias
Specifications
|
Review
Verizon didn't say a word about the Decoy, Dare, Glyde, VX8560 or the VU30. Of course, we will keep on following the unofficial information and provide you
with updates
.
source: Verizon Wireless via
Gizmodo