Verizon and AT&T slash the price of the iPhone 4
15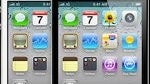 With just a week to go before the release of the Apple iPhone 4S, AT&T and Verizon have cut the pricing of the 16GB and 32GB iPhone while putting the new 8GB version up for pre-order.
The price drop follows in the same footsteps as the price drop that the iPhone 3GS was subjected to when the iPhone 4 was set to be released to the masses last year. Verizon and AT&T are both offering the
iPhone 4 16GB and 32GB models
for the prices of
$149.99 and $199.99 respectively
.
It should also be noted that both companies have begun taking
pre-orders for the 8GB version of the iPhone 4
. Just as Apple said, it will cost $99.99 with a two-year contract, which is the same price as the 8GB iPhone 3GS when it first came out. As a plus, no updating of the iPhone 4 will be needed as it will already
ship with iOS 5
on-board.
Verizon and AT&T's price cut will probably find its way to third-party retailers such as Best Buy Mobile and Target Mobile soon. In fact, Target Mobile has been offering the iPhone 4 16GB model for $149.99 for AT&T for the last couple of weeks. With the drop in prices, will anybody consider picking up an iPhone 4 when the iPhone 4S can be had for only a little bit more?
source:
Verizon
and
AT&T