Verizon adds more data options for pre-paid customers, won't rollover unused data
21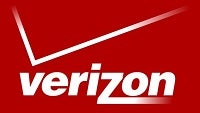 Following
T-Mobile's recent introduction of Simply Prepaid
, on Thursday Verizon added extra data and some more choices for its pre-paid customers. $45 a month now buys unlimited talk, unlimited text and 1GB of data, up from the 500MB previously offered. And if you agree to the carrier's Auto Pay service, you will receive 500MB of additional data on the house. You could receive 1.5GB of data each month for $45.
If you need more data, an extra $5 each month will give you 500MB, which must be used within 30 days. $10 more each month will add an additional 1GB of data to your plan, which must be consumed within 90 days. And 3GB of data can be added to your plan by paying an additional $20 a month. Again, you have 90 days to use the data before it expires.
Speaking about data expiring, is there any chance that Verizon will join T-Mobile and AT&T, offering customers the opportunity to rollover their unused data into the next month? Big Red's CFO Fran Shammo says that there is not a chance of this happening. "
We're a leader, not a follower
," the executive said. He also added that rolling over unused data just to keep a price-conscious subscriber from leaving doesn't make "
financial sense
" for Verizon. In other words, when you're the largest carrier in the nation and you can afford to let some subscribers bolt for the competition, why institute a feature that clips your bottom line?
T-Mobile's Data Stash gives those customers using a Simple Choice plan with a 3GB data bucket or higher, 10GB of data to use. After that data is consumed,
any amount of data unused each month is rolled over to the next month
, and must be used within 12 months before it expires. Starting January 25th, AT&T's Mobile Share Value customers can
roll over unused data to the next month
when it must be used, or it will expire.
"We did not go to places where we did not financially want to go to save a customer. And there's going to be certain customers who leave us for price, and we are just not going to compete with that because it doesn't make financial sense for us to do that"-Fran Shammo, CFO, Verizon
source:
CNET
,
AndroidGuys