Verizon Messages will come on the Moto X+1, but you will be able to remove it
16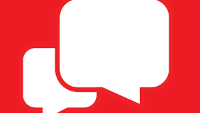 Earlier tonight, Evleaks gave us all a retirement gift of images. He sent out
press renders of the Moto X+1
, and there was quite a bit to learn from those press renders including a possible release date for the device on Verizon. There was also an odd app shown on the home screen of the X+1: the Verizon Messages app.
The inclusion of this app sent off alarm bells here at PhoneArena, because one of the most impressive features of the original Moto X was its lack of carrier bloatware. So, having bloat on the X+1 would be a troubling change. However, we have checked with our source and have been told that while the Messages app will be pre-installed on the Verizon Moto X+1, it will not be baked into the system. This means you will be able to uninstall the app if you want.
It is obvious why Verizon would want the app on the device. Verizon Messages is Verizon's attempt to copy apps like Moto Connect, Hangouts, and iOS 8's Handoff, which allow you to answer calls or reply to texts through your PC rather than using your phone. However, it is unclear why Motorola would allow this app to be put on the device, especially since (as we just mentioned) Moto Connect does the same thing.
Either way, it is an annoyance, but it begs the question: is it still bloat if you can easily remove it?