Verizon, AT&T and T-Mobile staff to unionize under the 'Wireless Workers United' umbrella
19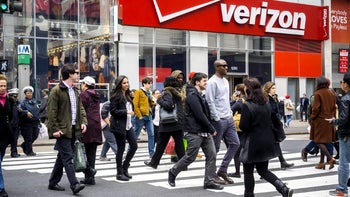 Who said unions are dead? Verizon, AT&T and T-Mobile employees are forming a new group, called Wireless Workers United, which will be the go-to venue for joint negotiations with carriers on everything labor related. The initiative stems from the Communication Workers of America (CWA) organization, which previously was tasked with union duties, but approached each carrier separately, while now employees who are members can act in a conjoined manner, states Dennis Trainor, a CWA VP:
Wireless Workers United is a first-of-its-kind effort to protect good jobs and quality customer service across the entire wireless industry. We're not just organizing at one division of a company, or even one company—we're uniting thousands of union and non-union workers at the industry's largest carriers. If workers stand together, we can reverse some of disturbing trends that have plagued the wireless industry in recent years, such as cuts to pay and benefits, offshoring and outsourcing.
Тhe Communications Workers of America had some
recent successes
, like with the protracted 10-month fight for better pay and conditions that saw wireless store employees going out on a strike last May. It managed to squeeze through a 10.1% pay rise, and shifting the compensation emphasis from commissions to the base pay, though salespeople are on the fence if that's a good thing. Furthermore, AT&T will start offering a more generous sick days policy, and compensations for closing stores.
Those achievements haven't gone unnoticed at CWA, it seems, and, now, with the cross-carrier Wireless Workers United initiative, they might have even more leverage. Both
AT&T
and
Verizon
booked huge cash windfalls from the new tax law, and
AT&T even dolled out cash bonuses
to employees to demonstrate how good the tax cuts are for big businesses, so they can afford extending the good vibes to wireless employees in the new union force.