Thanks, GOP! AT&T will give employees $1000 holiday bonuses when tax cuts pass
28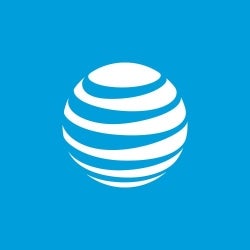 It's not only
T-Mobile that will benefit from the tax cut
bonanza that Congress and Senate just passed, AT&T employees could feel the love, too. There seems to be a concerted effort to prove the trickle-down economic theory right, as many companies announced they will invest in the US and/or give employees bonuses if the tax reform passes before Christmas. We don't know what kind of hand-twisting has been going on behind the curtain, but AT&T was one of the first to bring the good news. Besides $1 billion in new US investments, AT&T said that it will be able to give $1000 to more than 200,000 of its non-management employees, or its entire such workforce.
When the $1.5 trillion tax cut thingy is in effect, AT&T workers should see their paychecks padded, just as President Trump's administration hoped, and maybe a bit sooner than they envisioned. AT&T is also looking to get the
merger with Time Warner
approved, and we know how the President cares about the fate of his favorite CNN network. A one-off PR campaign for the tax bill or not, the $1000 bonuses would be a nice holiday miracle for AT&T employees, right after they
won a legal fight for better pay and perks
.
As for the trickle-down theory, it didn't happen with previous significant tax cuts, but the jury will be out on this one in the next years to gauge if it's been tweaked well enough to work. The $1000 extra is about a 3% bonus for a regular employee, while the cut in taxes is close to 50% for some companies, so the math works out, and AT&T's CEO Randall Stephenson feels pretty giddy about it:
Congress, working closely with the President, took a monumental step to bring taxes paid by U.S. businesses in line with the rest of the industrialized world. This tax reform will drive economic growth and create good-paying jobs. In fact, we will increase our U.S. investment and pay a special bonus to our U.S. employees.