AT&T reports $20 billion tax cuts profit windfall, record low subscriber churn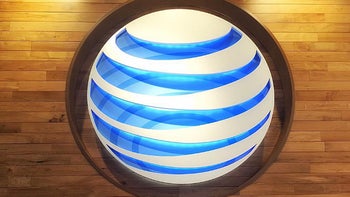 The $1.5 trillion tax cuts that the government passed last month is beginning to look great for companies like AT&T or Verizon, which had a bunch of deferred taxes on their books. After Verizon announced it can now
tack $17 billion in extra profit
to its quarterly results, thanks to the new tax law, AT&T came out swinging, and booked $20 billion in Q4.
That's right, the carrier will be having a windfall, but mostly on paper, as due to the capital-intensive nature of the carrier business, those taxes could have been put off indefinitely anyway. Still, the move to bring them forward as profit reflected very well on AT&T's share price, which rose 3% on the news. It's not all in accountant's dreams, though, as the tax breaks will free up to $3 billion in cash for AT&T this year, which the carrier plans to invest in upgrading its network, and preps for the 5G era will probably be a good chunk of that.
Even when we discount the one-off tax cut gains, AT&T still did well, adding 329,000 postpaid subscribers in the most valuable demographic, surprising analysts. It also announced a record low churn raid in the postpaid market, and it could all be attributed to bundle offers AT&T has running which offer great discounts on phones and plans when you fold in a DirecTV service. Operating income was $6.9 billion in Q4, which is slightly lower year-on-year, and AT&T still has its big legal fight about the Time Warner acquisition with the Department of Justice ahead of it. Still, the core phone business seems to hold up well in a winning strategy,.