Valve considers a version of Steam for iOS and Android
3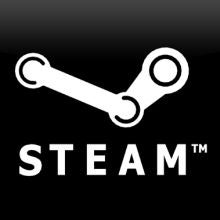 If you aren't familiar with Valve, you should know that they are the makers of Steam, which is a distribution, rights management, and multiplayer gaming/communication network. According to a Steam Forum member who met with Valve's Gabe Newell, they are considering a Steam solution for both iOS and Android.
Steam on iOS or Android would look very much like the Game Center and
OpenFeint
, in that there would be leaderboards, achievements, and social networking. The advantage might be that the community would combine the home and mobile experiences, much like Microsoft is trying to do with their Xbox LIVE integration on Windows Phone 7.
A mobile version of Steam is more likely going to come to Android, only because of the restrictions of Apple's App Store and
Game Center
.
iPodNN
theorizes that the app could be reduced to the social networking functions of Steam, allowing only community interaction and download-queues, rather than actual gaming.
But because a Steam app would combine everything we love, we're going to remain optimistic. What do you think? Is the fragmentation of mobile gaming starting to make your head spin?
source:
Valve
via
iPodNN