Using an Android device for in-car navigation and more? Here's how to automate the process and forget about it
5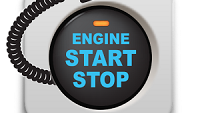 For all the advancements in the mobile industry, to this day, your car's infotainment system remains, for all intents and purposes, ancient. These systems are often clunky, under-powered, and just not functional and flexible enough. This has lead to a rise in the number of people who instead opt for a cheaper model without in-car infotainment systems, and then fill in the functional gap with an Android device, usually a tablet. What's more, many go ahead and permanently mount the device into the middle console.
If you count yourself among those people now or in the future, then you'll come to realize that convenience is not inherent to this solution. Unless you do something about it. Typically speaking, you'll be wanting to turn off your device every time you leave the car, unless you're confident that it'll hold up until next time when you power on your car. Even if you're a frequent driver, sooner or later your device's battery will probably run its course, and require very constant charging. What's more, even if you
can
be bothered to power off your device every time you leave your car, there's the added inconvenience of having to start the appropriate apps once again. Thankfully, there's an easier way.
Today we wanted to share a little known application called Autosleeper, available from the Play Store for free. Autosleeper is an exceedingly easy and kind of smart way of automating this whole process, and requires no advanced knowledge of Android. Put simply, the app puts your device in and out of sleep mode whenever it detects a power source, or the disconnecting of one. Essentially, this means that the app will wake your device every time your car starts, and force it to sleep whenever you power off your engine (and remove the key). This is helpful, as you'll be usually forcing the screen to stay on indefinitely when driving, and will be forced to manually power it off before leaving the car. Moreover, the app will remember what you were last doing, and bypasses the lockscreen if you have one. There's also an option to completely power on/off the device automatically, but you'll have to acquire root privileges first.