Using a Bluetooth hands-free while driving just as risky as using the handset, study finds
15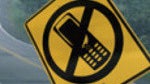 Here's something you might not like at all if you're a driver - even using a Bluetooth hands-free device to accept calls while driving is too dangerous, the National Transportation Safety Board (NTSB) concluded in a study. The NTSB has recommended that it be banned across the country.
"There is a large body of evidence showing that talking on a phone, whether handheld or hands-free, impairs driving and increases your risk of having a crash,"
says Anne McCartt, senior VP for research at the Insurance Institute for Highway Safety.
The board is not delegated the power to force states to impose
a ban
on hands-frees while driving but the recommendation alone should be enough of a warning for careful drivers. And while this might just sound hugely overblown, the NTSB has the scientific data to back up its recommendation.
A
National Highway Traffic Safety Administration
official went over 300 records and saw no evidence that using a Bluetooth hands-free rather than driving with one hand and speaking on the phone with the other is are any different. The same was confirmed by the government of Sweden recently. The danger could also be hidden for people as usually they don't fully realize how distracted they are when trying to multitask instead of focusing on driving, Marcel Just, director of Carnegie Mellon University's Center for Cognitive Brain Imaging explained.
What this all confirms though is that while it's true that the brain can
multitask
, it does so with reduced attention to each task. So even if that ban doesn't reach any state at all, let's not forget that we're all subject to risks on the road and keep distractions to a minimum.