Users prefer mobile web over native apps?
1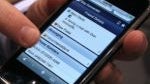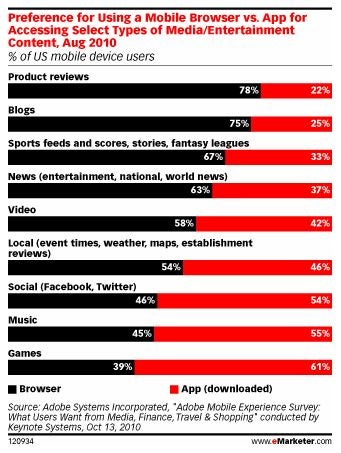 A survey, commissioned by
Adobe
and performed by Keynote Systems, shows that users largely prefer using their
mobile browser
over downloading specific apps. "Obviously," you say? Well, the news is grim for developers that try to offer a focused experience revolving around their products.
The only activities immune to the browser-preference are games,
social networking
, and music. The reasoning being that those apps just wouldn't function as well within a mobile browser. With the improvement in native browsers, and ubiquitous
4G
on the way, maybe we'll see less dependence on apps in those 3 sectors.
The preference was most pronounced in product reviews, which 78% of users chose to view on their mobile browsers. Again, we aren't surprised. Reading product reviews isn't a frequent enough activity to merit a dedicated app. It could be, but only if the product review app were broad enough to include many different product sectors.
We should be aware of potential bias built into the study. As it's commissioned by Adobe, they no doubt hoped that participants would prefer the mobile browser. This would affirm the importance of
Adobe's web tools
, as opposed to developers' dedicated apps.
source:
eMarketer
via
IntoMobile