Use your Lumia 1020 to power your own 3D-printed robotic observatory and explore the stars
4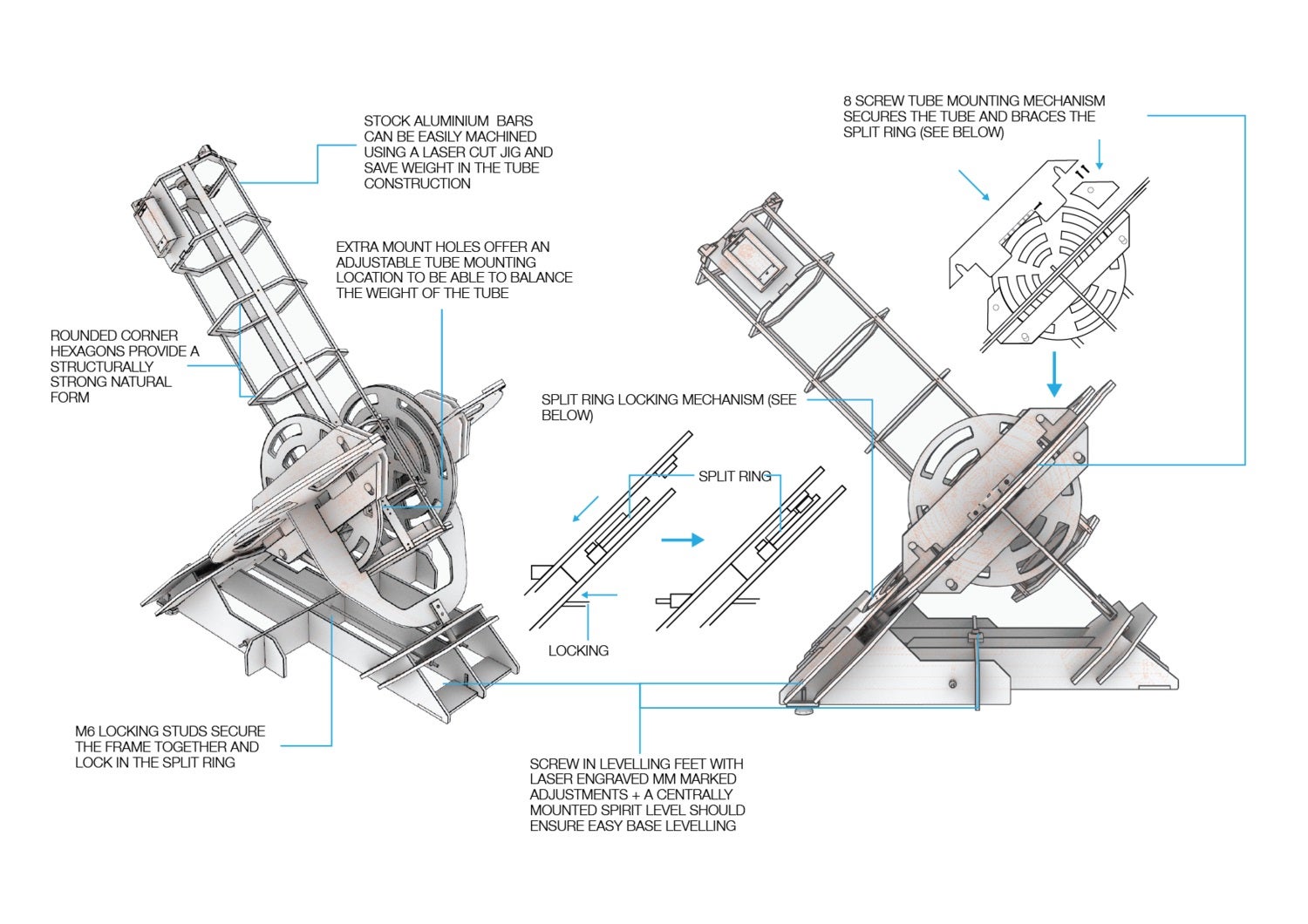 When it comes to smartphones and imaging technology, you can count on Nokia and Microsoft Mobile being in the picture (pun intended). If you happen to be packing a high-powered Lumia, perhaps a
Lumia 1020
,
Lumia 1520
, or
Lumia 930
, chances are you are already impressed with the camera.
We have shared all sorts of amazing
imagery that professionals
have captured all over the world courtesy of a
Lumia device
in some form. Now, James Parr, founder of the Open Space Agency (OSA), an organization dedicated to getting more people engaged with space exploration has designed an observatory scale telescope kit that will "reduce the cost of pro-level astronomy by an order of magnitude."
Project ULTRASCOPE is an automated robotic observatory, built from 3D-printed components and laser cut acrylic pieces. The controls are managed using an Arduino microcontroller via a Windows-powered laptop, and it is designed to harness the power of the 41-megapixel camera found on the Lumia 1020.
The best part is that Parr's goal in designing ULTRASCOPE is to make the specs, 3D files, and diagrams available through an open license. According to OSA, this would not have been possible even two years ago.
OSA is taking names for those that want to be among the first to build an ULTRASCOPE of their own in an open Beta. Microsoft is building an application which will enable Lumia devices to connect to the telescope. Fully assembled, the ULTRASCOPE is about 1 meter tall (at full vertical), and 65cm wide at the base.
Imagine the level of detail the Lumia 1020 will be able to capture when viewing images through the ULTRASCOPE. Parr hopes to completely reinvent the idea of astrophotography. If this seems familiar, it is in a fashion, earlier this year, scientists at the University of California, Irvine, published an article in a medical journal about the Lumia 1020's
penchant for enhancing photomicrographs
captured with microscopes, providing detail that the medical equipment alone could not deliver.
Project ULTRASCOPE will continue to evolve, with more sophisticated models are developed over the next year or so, thanks to the Beta. You can follow the conversation on social media through #MakeItHappen, and if you want to sign up and put your Lumia 1020 to work exploring the universe, check out the source link to get on the list.
sources:
Nokia Conversations
and
Open Space Agency