Use of lithium-aluminum alloy confirmed for Oppo N3
12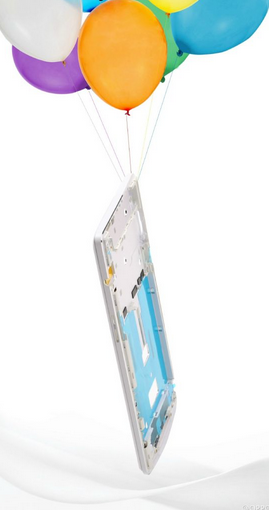 Oppo confirms that it will use lithium-aluminum alloy for the Oppo N3
On Wednesday, we showed you
a periodic table-styled teaser from Oppo
, hinting that a lithium-clad Oppo N3 could be in the works. On Thursday, the manufacturer admitted that it is true. While a new teaser shows a lighter than air N3 chassis floating away with the help of helium balloons, Oppo said that the N3 will use a lithium-aluminum alloy to make the phone both light and tough.
If Oppo CEO Chenming Yong is correct, this alloy could offer light weight and strength at the same time. The executive says that the lithium-aluminum alloy would have one third the density of stainless steel, but would contain all of the latter's muscle.
Oppo's use of this alloy will be an industry first. While the material is aerospace grade, in the current environment we're sure that the manufacturer will be throwing a bend test into the exercises it puts its phones through to measure durability. If the Oppo N3 holds up using the lithium-aluminum alloy, you probably will see more phone builders rushing to use the alloy over the next year.
source:
Oppo
,
Weibo
via
GforGames