Update to Google Maps allows Oreo's Picture-in-Picture feature to work on the app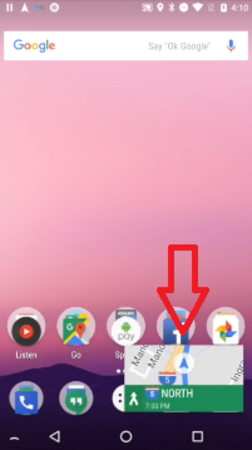 Google Maps with Picture-in-Picture on Android 8
One of the most anticipated features on Android 8.0 is Picture-in-Picture. This allows you to watch videos in a "floating window" while you have an app open. In the case of Google Maps, an update to version 9.60 allows you to watch the map in a separate PiP window while in navigation mode. The previous update to Google Maps added support to Picture-in-Picture, but there were issues with the rendering and the whole thing just didn't work out. With the latest update, the feature works perfectly. Of course, you have to be using a device that is powered by Android Oreo for this to work.
The PiP in navigation mode will show the name of the road that you're currently on, or the turn that you are about to make, and an estimated time of arrival. This is the only mode that offers a PiP window that is useful on Google Maps, at least for now.
Also coming to Google Maps is a personal note feature that will allow you to jot down numbers and codes that you might need once you arrive at your destination. For example, if your friend lives in a gated community, you can type in the gate code so you won't have to hope that your brain can remember it. Restaurant fans will be able to add photos and reviews of their favorite dishes using a thumbs up rating system. Speaking of food, instead of opening the hamburger menu every time you want to find a feature, you'll be able to setup a shortcut inside the Maps UI.
Google Maps 9.60 is rolling out to Android now, reportedly through a server-side update. Watch for it.
source:
AndroidPolice