Samsung says there is only one fix for Verizon Galaxy S10 units bricked by the latest update
42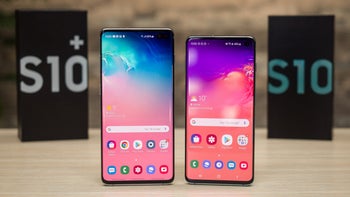 Samsung isn't the number one smartphone manufacturer in the world (based on shipments) for no reason. And the three phones that the company unveiled earlier this year, the
Galaxy S10e
,
Galaxy S10
, and
Galaxy S10+
are examples of Sammy's expertise in crafting high-end phones. But some Galaxy S10 owners found themselves in a predicament after installing the latest software update; they could not unlock their device. Several Galaxy S10 owners
posted their sad tale in Samsung's community forum
(via
Gadgets 360
). One poster complained that after updating his phone, it asked for him to enter a password even though he never set up his phone to accept one. Not typing in his non-existent password prevented him from unlocking his handset.
This was far from being an isolated incident although the issue seems to affect only Verizon subscribers. A Galaxy S10 owner who installed the latest update sent by Verizon had a similar experience. "Not sure how to proceed, I type in my PIN, the screen turns black and it goes back to the lock screen,"
he wrote on Reddit
. A Samsung Care Ambassador posted that a factory reset is the only way to solve the issue. One post, allegedly from a Verizon rep, suggested typing incorrect passwords until this action forces the phone to factory reset. Another method involves booting the phone into recovery mode to set off a factory reset. Some took their Galaxy S10 to the closest Verizon store and had it reset by their friendly neighborhood rep. But as you might imagine, not too many Galaxy S10 owners are pleased with the idea of performing a factory reset on their handset.
Samsung admits that a factory reset is the only solution for now

A poster on the Samsung community forum put the blame squarely on the manufacturer. "This is not a solution," he wrote. "Absolute Incompetence by Samsung. This isn't a simple glitch, Samsung removed the ability to remote unlock using 'find my mobile' and then releases a security update that changes some users Password/ PIN. This is a sad excuse for a solution and Samsung needs to correctly address this via a Password bypass remote unlock via tech support."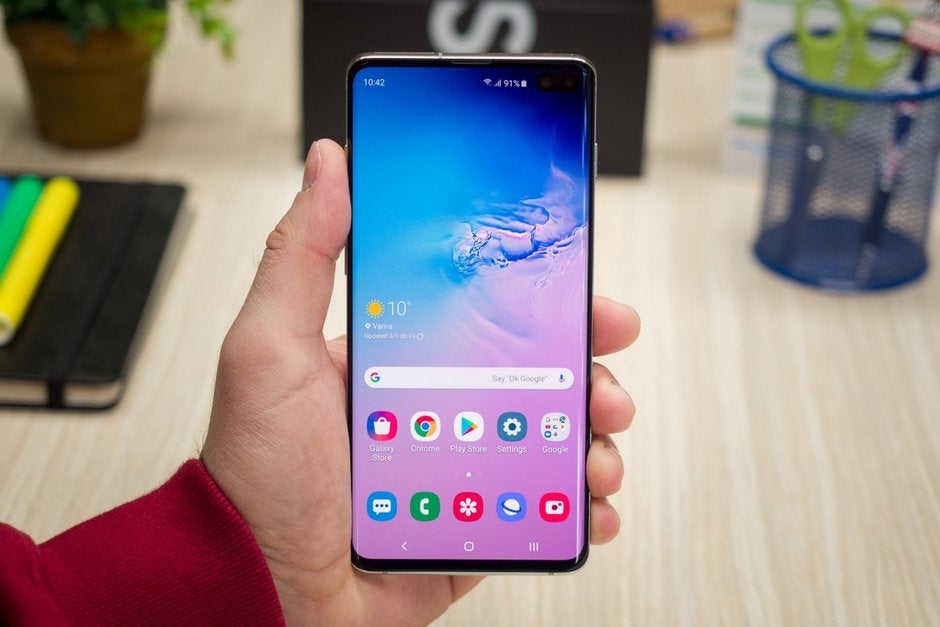 A software update seems to have bricked quite a few Verizon branded Samsung Galaxy S10 and Galaxy S10 phones
When a Samsung moderator finally joined the conversation, he said the usual things about the issue being escalated with specialists but admitted that at present a factory reset is the only option. And unless you've backed up all of the data on your phone, this means starting from scratch and losing all of those important pictures you've taken.
"I've been on the phone with Samsung and Verizon for 2 days trying to do anything to fix this except a factory data reset. My wife had this happen to her, and we will lose 3 months of pictures of the kids, work documents and other files that don't seem to be backed up. This would be easier to accept if it was an accident like dropping it in a lake or something, but it's unacceptable to lose all this information because of negligence by Samsung. I don't think I will be buying another Samsung Product after this fiasco."-Longo92, Reddit member
The software update that apparently set off this mess is the June Android security update and while the Verizon branded Galaxy S10 and Galaxy S10+ are both affected, it seems to be the former that is the subject of most of the posts. If we can take one positive thing away from this incident, we probably will see more people backing up the data on their handsets just in case something like this happens again in the future.
Recommended Stories