Upcoming Nintendo mobile games will be free-to-play
7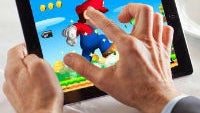 Nintendo has slowly been releasing more and more info on the two upcoming mobile games that it plans to publish. First, we found out that the games would be in the
Fire Emblem and Animal Crossing
series. Then, we got the good news that they would be
proper games
and not companion apps. Now, we're getting word on the pay structure.
Nintendo told the Wall Street Journal that the upcoming mobile games would be free-to-play, although it's unclear just yet if that is good news or bad. It's certainly a good option for Nintendo itself, because that means the games will rank higher in app stores because more people will be able to download the games without worry of an up front cost, and it will likely mean more overall revenue for the company through in-app microtransactions rather than one bigger purchase.
Unfortunately, free-to-play has been very divisive for users. At its best, free-to-play allows users to get a lot of enjoyment from a game without being pressured to spend money and the in-app purchases end up being more like donating to the company for providing entertainment. But at its worst, free-to-play gets users hooked in a cycle of frustrating gameplay that forces payments to keep playing or to make any real progress within a game.
Time will tell where Nintendo falls on that spectrum.