Nintendo confirms Fire Emblem and Animal Crossing coming to mobile
12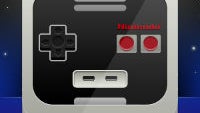 Nintendo's first foray into mobile apps,
Miitomo
, has been quite successful for the company but the app is really little more than an in-app purchase filled social network of sorts. What fans really want from Nintendo are games on mobile and the company has announced that it will be coming through with those eventually.
Nintendo America has confirmed on Twitter that both Fire Emblem and Animal Crossing will be coming to "smart devices". The good news here is that the confirmation comes from Nintendo America, because Nintendo does have a tendency to favor Japan. And, the term "smart devices" implies not only iOS devices getting the goods, but Android as well, and the apps should be made available on phones and tablets.
One slightly curious word choice in the tweet is that it says "more Nintendo
apps
are coming," not
games
. This might not mean anything, but with names like Fire Emblem and Animal Crossing, fans are going to be expecting mobile games from those popular franchises and not just companion apps.
Animal Crossing could make the move to being a mobile game quite easily, but Fire Emblem might be a bit more difficult if Nintendo wants to bring a full experience. It's probably more likely that even if these are games, they'll be more casual experiences that complement the portable titles on systems like the Nintendo 3DS.
Also, no word on when Fire Emblem or Animal Crossing will be coming to mobile, so we'll have to wait for updates on release.