Upcoming 600MHz spectrum auction could produce big wins for T-Mobile, Verizon and AT&T
4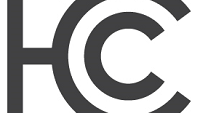 Based on data published today, it appears that the FCC will have plenty of 600MHz spectrum to offer to satiate the desires of T-Mobile, AT&T and Verizon. Sprint, as you might recall,
has decided to stay clear of the auction
since it believes that it already has enough spectrum to carry it through the near future. The data indicates that the initial clearing target of 600MHz spectrum for the reverse auction is a higher than expected 126MHz. Once that amount is cleared, the forward auction can begin.
You are going to see more money thrown at air than the huge bucks paid to the best free-agents in sports.
T-Mobile and AT&T are believed to have budgeted in the range of $8 to $10 billion
for the auction. And most of the spectrum being auctioned off is high quality (97% says the FCC) which means that 99% of the airwaves in that category won't carry interference. According to BTIG Research, only Cleveland and Toledo will be offering lower quality category 2 spectrum.
Brokerage house UBS says that the higher than expected clearing target could be good news for T-Mobile and Comcast. The figure indicates that the FCC expects a lot of television broadcasters will be giving up their low-frequency spectrum. UBS cites T-Mobile's lack of low frequency spectrum, which it is using for its
Extended Range LTE coverage
, for its decision to bid heavily. UBS believes that Comcast might want to add its own spectrum to go alongside
the MVNO it is starting using Verizon's network
.
The reverse auction starts on the last day of this month, May 31st, and will last about two months. Once that ends, the forward auction immediately begins. That should end by the Fall. Of course, everything gets moved up if the clearing target isn't met the first time around. That would require a second stage of the reverse auction. Considering the high target of 126MHz, that is a distinct possibility.
"[We are] encouraged to see so much interest in the FCC's incentive auction, which will play a critical role in making spectrum available for 4G LTE and 5G technologies. We look forward to a successful conclusion of the auction this summer, a smooth repacking transition and securing access to licensed spectrum as quickly as possible to meet consumers' mobile broadband demands." -CTIA
Low-frequency spectrum is in demand because it can travel farther and penetrate buildings better.
source:
FierceWireless