Unlocked HTC 10 will be shipped to the U.S. this coming week
11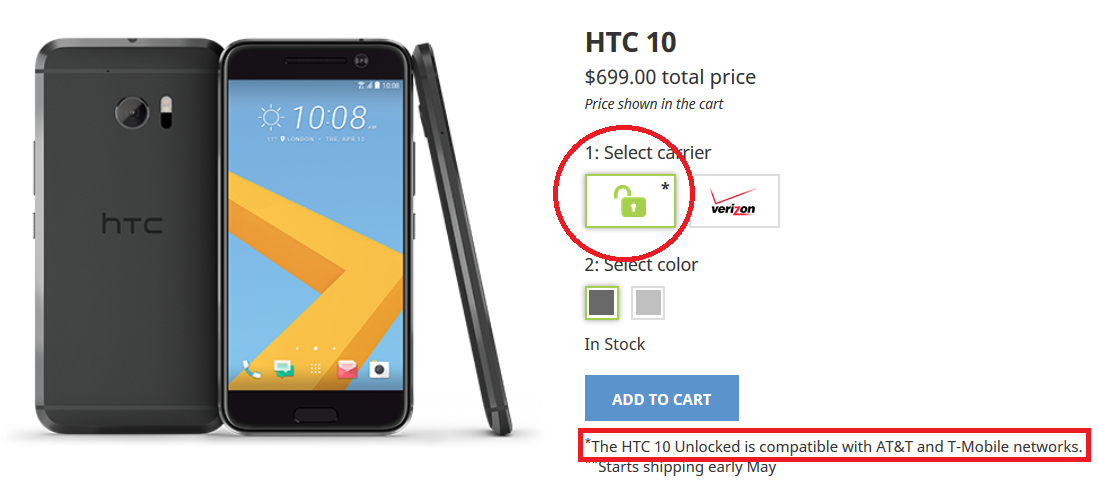 The unlocked HTC 10 is shipping to the U.S. next week
HTC's Jeff Gordon took to his Twitter account on Friday to announce that the unlocked version of the
HTC 10
will start shipping to the U.S. this coming week. That is good news for those AT&T customers who turned to the manufacturer's own website to pre-order the new flagship model. Because the nation's second largest carrier is not carrying the device at this time, AT&T subscribers who want the phone have to purchase the unlocked variant of it, which does support the operator's LTE network.
Yesterday, it was announced that
Verizon will have a exclusive on the carrier-branded version of the HTC 10 until May 10th
. Big Red started to take pre-orders for the handset yesterday, and says that it will start shipping those units on May 5th. Yesterday, Sprint revealed that
the HTC 10 will be available for its customers on May 13
.

While AT&T isn't offering the HTC 10 right now, there is precedent for them to make a late arrival. Back in 2013 when the HTC One was launched, Verizon did not offer the phone because it felt that the HTC DROID DNA was a more than sufficient replacement. But Verizon later changed its mind and added the HTC One to its lineup.

You can pre-order the unlocked version of the HTC 10 by clicking on the sourcelink. On the site, you can also start the process of trading in your current handset to knock some bucks off of the $699 price of the new flagship handset.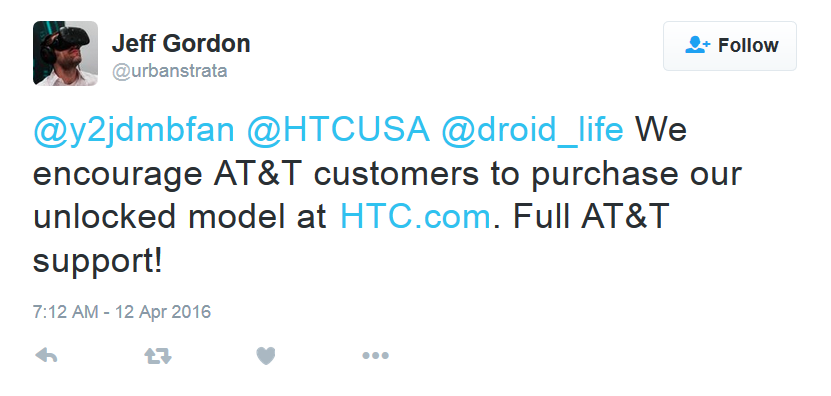 HTC's Jeff Gordon says that the unlocked HTC 10 will start shipping to the states next week


source: HTC, @urbanstrata via Droid-Life