Ulefone will show off the T2 Pro at MWC: all-screen front, Helio P70, dual camera
30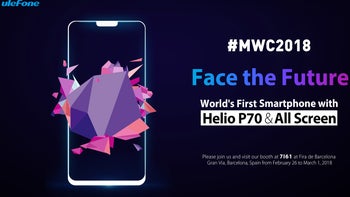 This story is sponsored by Ulefone. PhoneArena's opinions in this article have not been affected in any way!

Ulefone has been known to strive towards building good-looking handsets with respectable hardware specs, and its latest entry is no different. What's even more exciting about the upcoming Ulefone T2 Pro is that it will be showcased at the Mobile World Congress in Barcelona, giving enthusiasts a chance to learn more about it!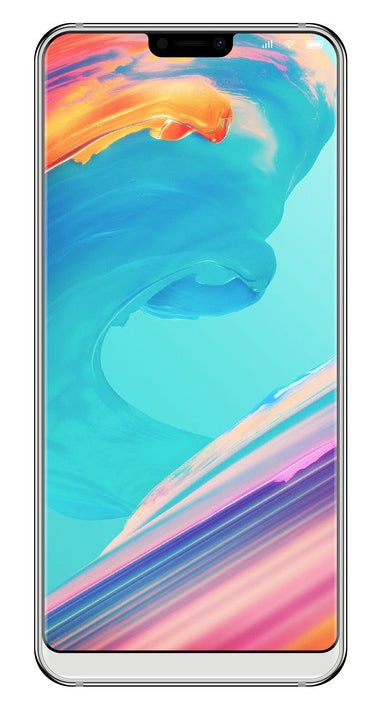 But what is the Ulefone T2 Pro about?
Well, it's a phone with an all-screen front, save for a small chin at the bottom. It will be the world's first handset to be powered by the brand-new MediaTek Helio P70 — an octa-core SoC built on a 12 nm process, clocked at 2.5 GHz, and hitting benchmark scores right in Snapdragon 835's back yard.
Interestingly, we can see no fingerprint scanner anywhere on the device. Could the Ulefone T2 Pro sport an under-the-glass sensor? That'd be cool. There's a notch up on the front, but it doesn't appear to house a plethora of IR sensors for Face ID or iris-scanner type of unlocking.
We can also spot a dual camera on the back, so it's safe to assume the phone will have Portrait Mode-like features. However, we don't have any exact specs on the sensors just yet.
MWC 2018 will run from the 26th of February to March 1st, which is when we expect all the secrets around the Ulefone T2 Pro will be revealed. You can also check out Ulefone at its website, linked below.