Ubisoft announces new Might & Magic mobile game, pre-registration now open
4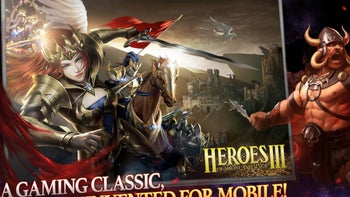 It seems that we'll never get another decent Heroes of Might & Magic PC game, or at least not anytime soon, as Ubisoft focuses on making the franchise popular on mobile. The French developer has just
revealed
another attempt at bringing the Might & Magic series to smaller screens, a new game called Might & Magic Heroes: Era of Chaos.
The game seems like a reboot of Heroes of Might & Magic III, as players will join Queen Catherine Ironfist on a quest to restore the kingdom of Erathia. Gameplay-wise, this is a turn-based strategy game with RPG elements, as players can summon legendary heroes, gather huge armies of mythical creatures and conquer opposing castles.
Ubisoft also revealed that the game will feature both asynchronous and real-time PvP modes, so you'll be able to challenge other players. Unfortunately, the visual style is nowhere near the original PC game, as Ubisoft decided to go with an anime-inspired 2D art style. This looks more like a game aimed for the Chinese audiences rather than the Western gamers, but we'll see how it goes for Ubisoft.
Might & Magic Heroes: Era of Chaos will be available on iOS and Android devices, but pre-registration is already open and Ubisoft offers one exclusive hero skin – Pirate Catherine, and a legendary pack that consists of 3 gold keys, 300 dragonsteel, 300 shadowsteel, and 77,777 gold. Those who pre-register via
Google Play Store
will receive the exclusive hero skin and legendary pack when the game launches later this year.