USPTO: Apple's '949 patent, aka the "Steve Jobs patent", is invalid
56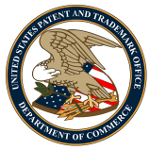 the USPTO ruled that the '381 rubber-banding (overscroll bounce) patent was invalid
. Back in August,
Hogan's Heroes, aka the jury in the Apple-Samsung patent trial, ruled that Samsung infringed on this patent
in reaching its verdict. Now, the USPTO says that the '949 patent, aka the "Steve Jobs patent," is
also invalid
. That patent is for a "
touch screen device, method, and graphical user interface for determining commands by applying heuristics
." In late October, the patent was declared valid by an ITC judge who also found that Samsung had infringed on it.
The '949 patent was going to be used by Apple against Motorola except that the judge found part of the patent invalid and said that the minor infringement that Motorola could be found guilty of would
not warrant
injunctive relief. Even though
that trial was canceled
, Judge Richard Posner banned the use of the name "Steve Jobs patent" when referring to '949 before tossing the case.
The two rulings against Apple are both preliminary and are not final as Apple can appeal the decisions. Still, this news can only be good for those who have found themselves staring at Apple's legal team on the other side of the courtroom. In fact, considering
Judge Lucy Koh's apparent disdain
for how Hogan's Heroes computed the $1.05 billion it awarded to Apple, we wouldn't be surprised to see the size of the jury award lowered significantly. Apple had 20 claims on each patent, all 40 of which are now ruled invalid by the USPTO.
"A computer-implemented method for use in conjunction with a computing device with a touch screen display comprises: detecting one or more finger contacts with the touch screen display, applying one or more heuristics to the one or more finger contacts to determine a command for the device, and processing the command. The one or more heuristics comprise: a heuristic for determining that the one or more finger contacts correspond to a one-dimensional vertical screen scrolling command, a heuristic for determining that the one or more finger contacts correspond to a two-dimensional screen translation command, and a heuristic for determining that the one or more finger contacts correspond to a command to transition from displaying a respective item in a set of items to displaying a next item in the set of items."-Description of the '949 patent, ruled invalid by the USPTO
source:
FOSSPatents