US retail price for the Galaxy S6 leaks from a T-Mobile giveaway - higher than the iPhone 6
75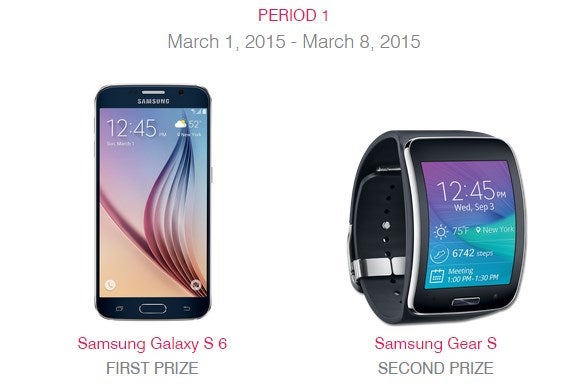 We know what the
price of the Galaxy S6 and S6 edge will be in Europe
, but what about the US carrier pricing? Well, T-Mobile slipped and revealed the retail tag of the handset through the giveaway contest it is running now, and it is higher than the starting price of an
iPhone 6
. The price tag is actually the same as in Europe, but in USD.
At $699, we are talking about the 32 GB version, while the iPhone 6 starts you off with a 16 GB variant. HTC issued its own
sweepstakes for the One M9
, pegging its retail price in the US at $599, so the new Galaxy S6 flagship will command a Benjamin premium, while the
S6 edge
will likely cost another $100 more, both on and off contract.