US proposing to share some "prime spectrum" with carriers
5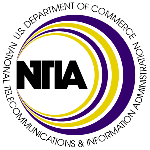 Some of the biggest wireless carriers in the US have been quite vocal recently about how there needs to be more wireless spectrum made available for consumer use, and now it looks like the US government may start sharing a bit of spectrum. This has been bubbling for a while. Verizon has been very vocal about its
need for more spectrum
, and AT&T is also
willing to spend
for more, but Sprint and T-Mobile
don't like
the money that the bigger carriers are flashing, and the
FCC isn't convinced
Verizon really needs more spectrum.
It's a whole big mess, really, and a new report from the US National Telecommunications and Information Administration (NTIA) actually sides with Verizon in it all. The NTIA report agrees with Verizon and AT&T that there simply isn't enough spectrum to cover the growing demand, and there is less and less spectrum that the government can simply abandon and put up for auction. So, the NTIA is proposing "innovative spectrum-sharing techniques", which would take the 1755MHz to 1850MHz block of spectrum and reallocate it for commercial use.
That block of spectrum is currently used for over 3100 spectrum assignments for the government, including various military assignments. This report was been commissioned by President Obama as part of his goal to find ways to double the amount of commercial spectrum available in the next 10 years.