FCC wants Verizon to prove it needs additional spectrum by next year
7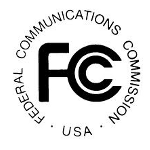 If there is one thing that mobile carriers can't get enough of, besides customers of course, is spectrum. Without more spectrum, carriers can't expand the size of its business, coverage and features.Verizon is seeking the FCC's approval to
receive 122 AWS spectrum licenses
that it is acquiring from three cable companies. The trio says that it has no use for this spectrum which is why it is unloading it to Verizon. The spectrum involved covers 259 million POPS in the States and cost Big Red $3.6 billion. The carrier says that without this additional spectrum,
it will hit capacity in some markets on its EV-DO and LTE networks by next year
. With the carrier's mobile traffic doubling every year, Verizon needs to get its hands on as much spectrum as it can. But before the FCC signs off the license transfer, it wants some more information from Verizon.
The FCC sent a letter on Thursday to Verizon, requesting more information on the mobile operator's business, current spectrum holdings, and the 122 licenses that it wants to acquire. The Feds
have put a March 22nd deadline on turning in the report
and what they want to see are all of the reasons why Verizon believes it needs all of this additional spectrum by next year. The Feds also sent letters to the three cable companies selling the spectrum, Comcast, Time Warner Cable and Bright House Network, asking why the trio could not use this spectrum.
You might wonder why the FCC is acting suspicious about the deal. The answer is, they have a good reason to think that something is funny. Comcast has previously stated that its SpectrumCo tried, but failed in an effort to
put together its own wireless servic
e. Yet, at a conference, Comcast CFO Michael Angelakis said that
Comcast never planned to use its AWS spectrum
. Now, the FCC wants to know what attempts the cable operators have made over the last six years to build a wireless network. As for Comcast, the Feds want more information about the statement made by Angelakis.
The FCC letter to Verizon seeks documentation on 37 areas of contention including any joint marketing plans between Verizon and the cable firms. Spectrum assignment deals usually take about 6 months to get final approval, which means that we are still about 4 and a half months away from the closing. Verizon VP of Policy Communications Ed McFadden says he believes that
the deal will get approved
and that it is important to get unused spectrum into the hands of the public. While the FCC wouldn't necessarily disagree, the agency is concerned about the joint marketing agreement that Verizon has with the cable firms to offer bundled cable and data services. FCC spokesman Neil Grace said that the FCC "
has concluded that portions of the commercial agreements are inseparable from the proposed license transfer and related wireless competition issues."
To the extent that this plays a part in the FCC's deliberations, it could make this deal a little more "iffy" than it should have been.
You can read the letter from the FCC to Verizon by clicking on the sourcelink.
source:
FCC
via
GigaOM