US boasts the fastest 5G network speeds, yet you are better off with a high-end 4G phone
2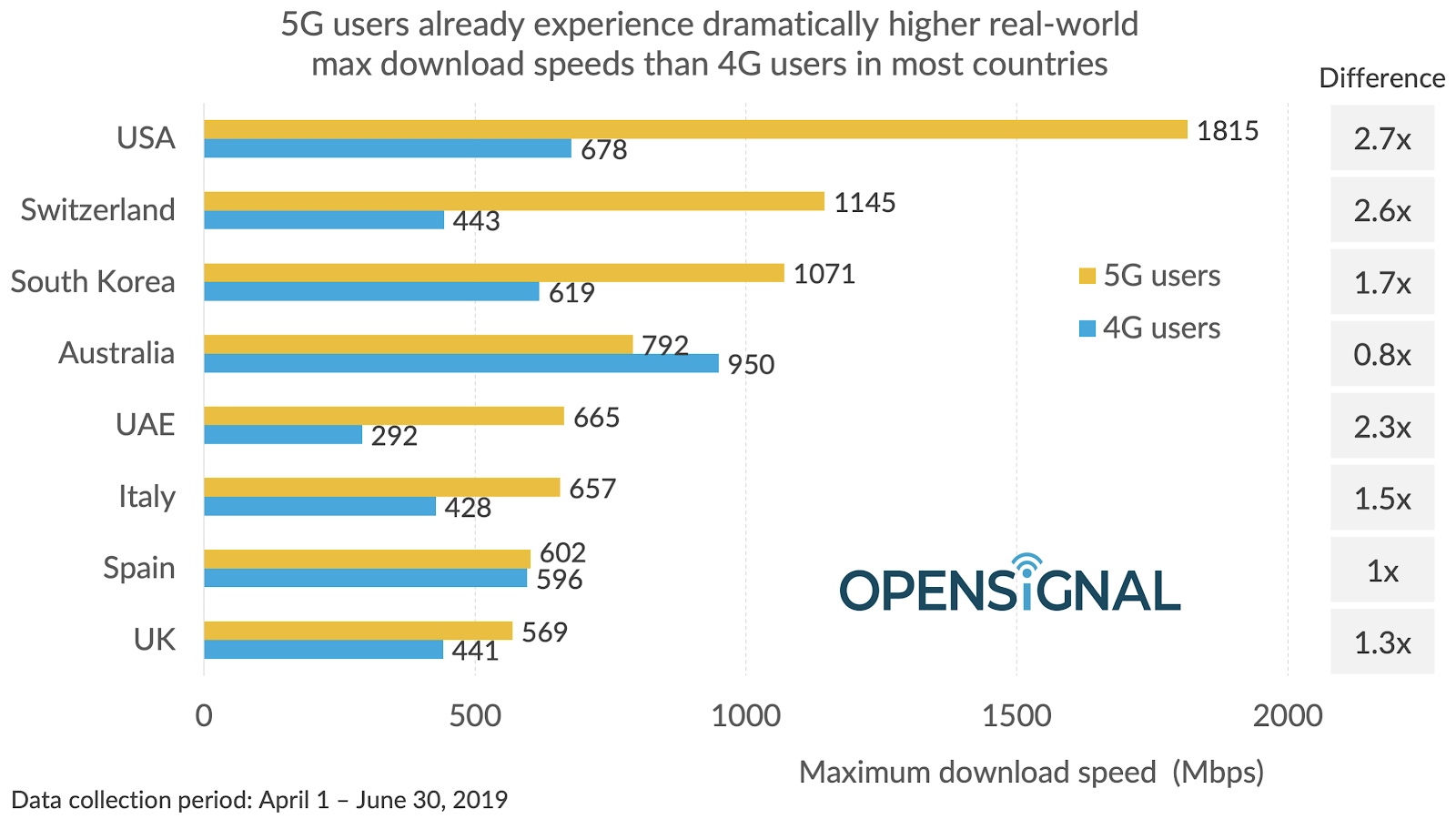 We know that 5G is fast, and the next-gen mobile connectivity standard should have higher download speeds than 4G. How much faster exactly, though? Try nearly three times, today's report from the crowdsourced
OpenSignal
testing reveals. The top speed recorded on a 5G network in the US is 1.8Gbps (we assume this is on AT&T's testing ground in Texas), while its 4G equivalent comes up to 0.7Gbps.
A recent news out of Korea stated that the country's three main carriers already have a million 5G subscribers between them. Despite Verizon's bragging that it managed to execute the first commercial 5G network connection with a phone (
Moto Z3
with the respective Mod) - just a day before Korea said it will officially flip its 5G switch - the rollout in the US has been painstakingly slow.
The good news is that Verizon doesn't charge extra for 5G connectivity, at least for now, but that doesn't alter the fact that there is a million-strong 5G army in Korea ready for the countrywide 5G network speed tests. So what's the verdict on Korea's ubiquitous network. Try 1Gbps vs 0.6Gbps, and this is more of a real-world difference, given how many people are now using 5G in Korea.
When we take
average speeds
, however, the difference is not so stark in Korea. The gap between a 5G phone and a top-shelf 4G one, let's say between the S10+ and the S10 5G, is merely 48% in favor of 5G, whereas the one between midrange LTE handsets is significantly higher, but still far from the peak speeds differential.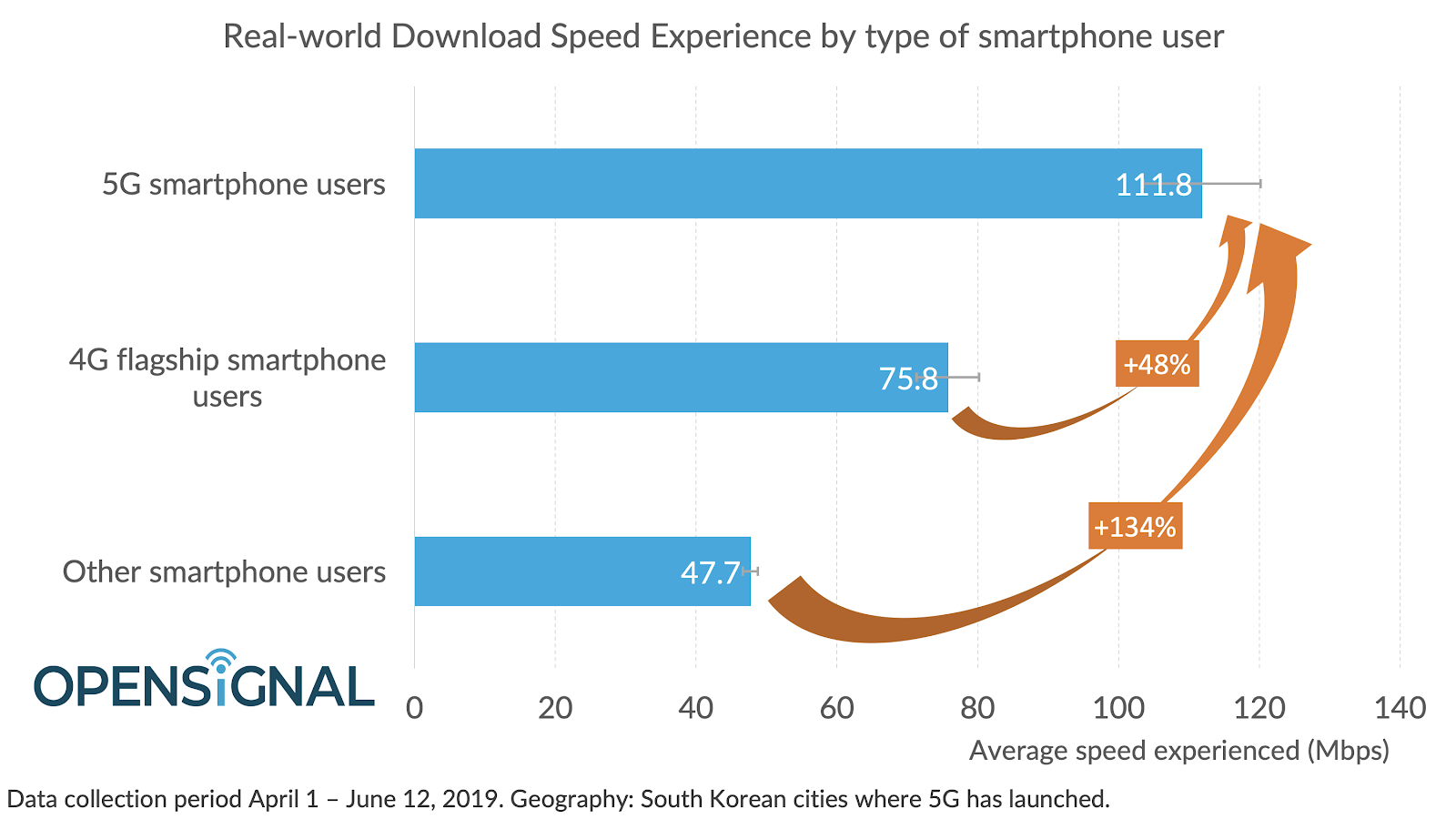 OpenSignal's crowdsourced testing returned exactly 111.8 Mbps average 5G speeds in Korea, where the next-gen network has been functioning since April. While that may pale in comparison with the theoretical 2Gbps speed capabilities of the 5G standard, let's not forget that the theoretical limit of 4G LTE speeds is also much higher than the average 21.3 Mbps that Verizon, AT&T and T-Mobile achieve in the US.
All in all, if you have a high-end Android phone with good 4G LTE modem inside, the speed gains compared to 5G, the speed gains don't seem to be worth it, considering the
costs
and
battery drain
. Unless you live near AT&T's 5G testing lab in Texas, that is.