US Transportation secretary won't ban cell phones on the road, hand-free calling "not the big problem"
8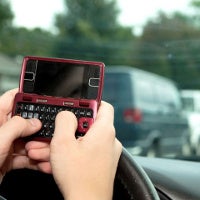 Texting while driving is probably one of the best methods to get into a car accident and by now 35 states have already imposed a ban on it, but a couple of weeks ago the National Transportation Safety Board (NTSB) looked at some studies suggesting that even talking via a Bluetooth headset or any other thing you'd do with your phone while driving is no different than texting and is equally distracting. After that, the NTSB issued a radical recommendation to
ban all cell phone use while driving
, something that might seem far fetched for some.
For those of you who want to continue using their cell phones reasonably while driving (and that would limit most of the use to emergency situations), you can breathe a sigh of relief - the US Transportation Secretary Ray LaHood said he won't endorse NTSB's recommendation.
"is not the big problem in America,"
and
"if other people want to work on hands-free, so be it."
The NTSB is a federal agency but it doesn't have the power to enforce rules, and can only give recommendations to the government. No state has a full ban on use of cell phones while driving.