US Cellular Moto X getting the Android 4.4.2 update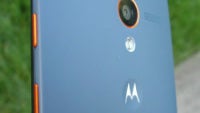 Motorola continues its super-fast turn around on Android software updates. The Android 4.4.2 update took a bit longer than the original KitKat update, but it is beginning to maker the rounds. Although, it seems as though Motorola is going in reverse order for this update. The Android 4.4 update started with Verizon and worked its way down to the smallest carrier US Cellular.
This time around, Android 4.4.2 didn't start rolling out to US Cellular first, but it was close. The
T-Mobile version
of the Moto X was the first to get the update just this past Monday, and it has now begun rolling out to US Cellular customers today. There isn't anything different about this version of the update compared to the T-Mo version. It is a hefty update at almost 150MB.
The update brings Cloud Print to various apps, better battery life, and improved Microsoft Exchange syncing. So, if keep an eye out if you have a Moto X, because it seems very likely that the 4.4.2 update is making its way around soon.