Unlocked Moto X starting to get Android 4.4.2 update
9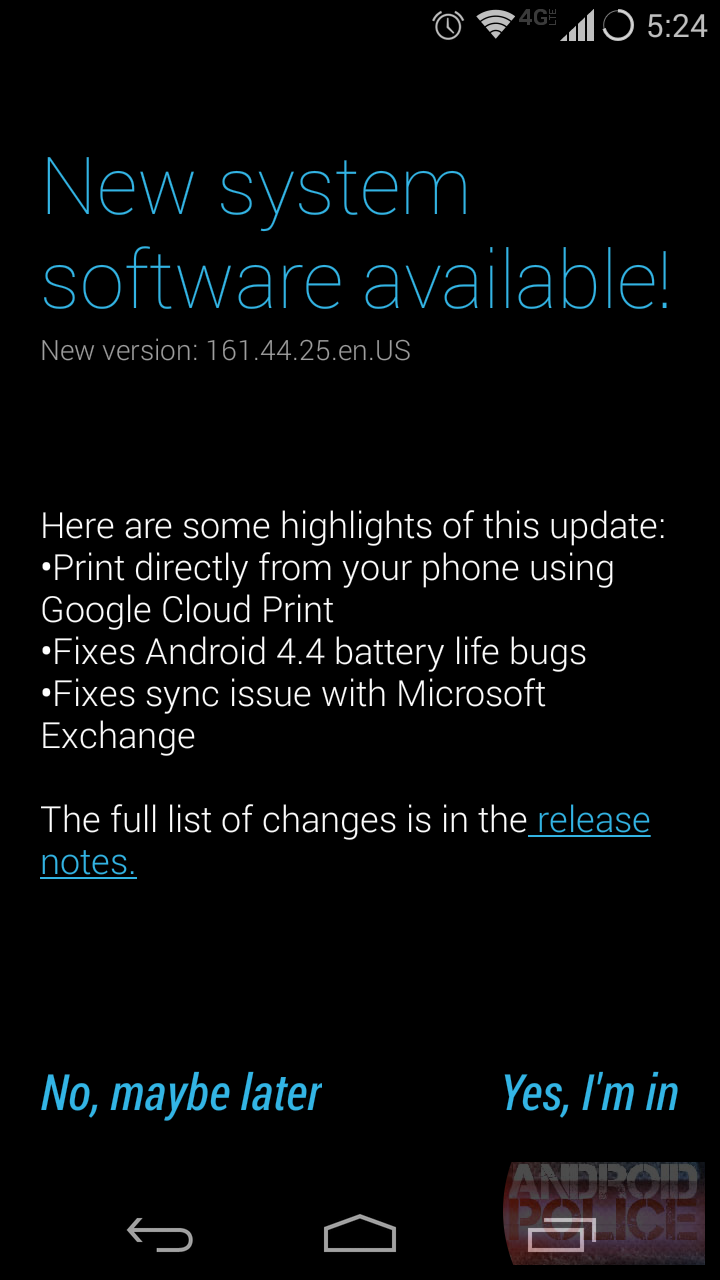 The
soak test
is apparently over for users with the unlocked (aka T-Mobile) model of the Motorola Moto X. Users are starting to see the Android 4.4.2 update rolling out to the device; and, the update does bring a some new functionality as well as a couple bug fixes that were not part of the change log for Android 4.4.2 when we saw it hit the Nexus devices.
Although this is technically just a bug fix update, it is quite sizable at 146.7MB, which extra odd because the size of the bugs being squashed doesn't seem all that big. First on the change log is the addition of Google's Cloud Print functionality which will allow you to print documents from various apps via Wi-Fi or Bluetooth to either a Cloud Print enabled printer or to a FedEx store.
On the bug fix side of the update, there were apparently bugs that were causing battery life issues for users on Android 4.4 as well as possible issues with syncing a Microsoft Exchange account. Both of those bugs have been fixed, according to Motorola.
Unfortunately, that means it doesn't look like there are any more camera fixes in the update (although it seems to us that the camera is faster to launch when using the quick gesture). We were hoping that Motorola would have also found a way to have similar camera fixes to those seem on the Nexus 5, because the Moto X camera is a bit slow to focus, which does also cause white balance issues.