UPDATED: The Samsung AMOLED 12M delivers optical zoom... to Korean customers
3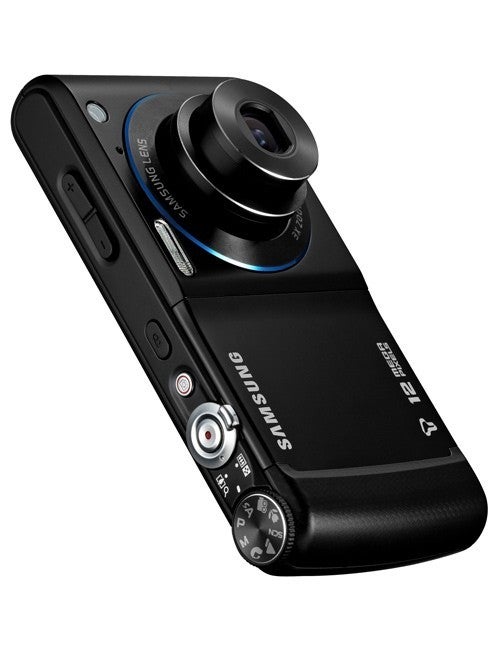 The rumours about a 12-megapixel cell phone with optical zoom have been floating around for quite some time now and we even
told you about a picture
of the mysterious device. It seems the handset in it was neither an early prototype of the Pixon12 nor a faked device, but the
Samsung AMOLED 12M SCH-W880
that got announced in Korea earlier today. The phone is not a version of the Pixon12 tailored for the Korean market, but an entirely different device that is equipped with a 3.3-inch AMOLED display (as the name suggests) with WVGA resolution. As you can see in the pictures, it features digital-camera style controls with a small wheel dedicated to snapshot settings, slider to zoom in and out on things and a full-fledged Xenon flash. What makes it stand out from other handsets with 12-megapixel cameras is it sports 3x optical zoom. Aside from high quality pictures (supposedly), we figure the Samsung AMOLED 12M SCH-W880 will bring excellent video functions, because the list of specifications includes video capture of HD content at 1280x720 pixels and 30 frames per second. Similarly to most other high-end models of the manufacturer, the phone plays both DivX and Xvid clips.
Korean customers will be able to get the Samsung AMOLED 12M this October, although we still don´t know anything about its price tag. The manufacturer has still not breathed a word about this, but we are far more interested in whether or not we, the customers across Europe and North America (that happen to be the driving force behind the growing sales of the company) are deemed worthy of the handset.
*UPDATE*
: GSMArena claims that the Samsung AMOLED 12M will come to Europe by the name of M8920 (codenamed Monaco) - a phone which we
posted
about some time ago. It also seem like they have acquired a prototype of the AMOLED 12M and are pretty satisfied with its performace. Test images and video made with the phone can be found
here
.
source: Samsung