UMi teases the Zero 2. Is that an iPhone 6-Galaxy S6-LG G4 mashup or what?
25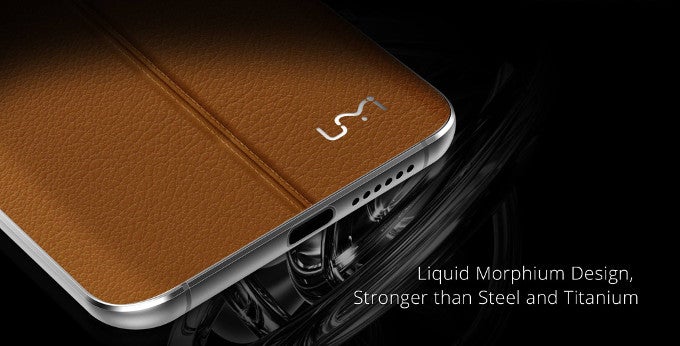 UMi is a little-known company, which probably shined brightest last year, when it announced its $299 top-tier phone –
the Zero
. It had a MediaTek 6592 SoC, 2 GB of RAM, a 5", 1080p Super AMOLED display, a 2,400 mAh battery, and a super-thin 6.4 mm body. Naturally, as with all handsets coming from the far East, managing to actually grab one of these bang-for-the-buck phones wasn't exactly a walk in the park, so the company didn't really make a name for itself in the western markets.
Either way, UMi seems determined to create some extra buzz around the Zero's successor — namely, the UMi Zero 2 — as it has been posting various teasers of the allegedly upcoming handsets on its Facebook page. The posters are in English, and they obviously aim to captivate a larger, International audience.
So, today, UMi posted yet another teaser and those who have been following the company are currently a bit confused. See, last time we got a glimpse of the would-be Zero 2,
it had two displays
– a normal one, and an E Ink display on its back, much like the Yota Phone. Today's teaser, however, shows a device that has the same metal frame as the previously shown Zero 2, but features a stitched leather back instead of an E Ink display. The new photo is tagged with #UMIZERO2, so apparently – it's supposed to be the same phone.
Well, all of this could mean one of three things. Either a) the UMi Zero 2 will have some cheeky design feature, which will allow its E Ink display to be dressed in various leather covers; b) UMi has changed its mind on the E Ink panel (although it's still featured on its Facebook profile photo and cover); c) UMi hasn't even begun production on the Zero 2 and is just teasing fans to get some extra attention. If that's the case, we have to say, UMi may have miscalculated the effectiveness of the marketing stunt. Which option sounds most plausible?
Also, if you look at the image closely, you will see the LG G4, iPhone 6, and Galaxy S6, somehow mashed together to create one Frankenphone. Or at least the back of a Frankenphone – you get it. In fact, looking at all the photos that have been posted on the page, the #UMIZERO2 just looks like a re-skinned version of a Samsung Galaxy - can you spot the Sammy wallpaper? Here they are: